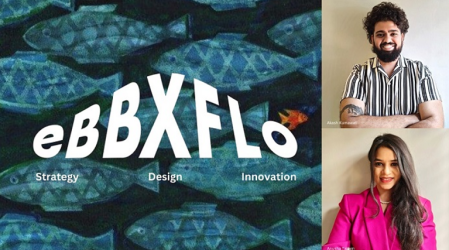 EBB X FLO, founded by Akash Kumawat and Anusha Tallam, has challenged the status quo in the marketing and branding industry with their cutting-edge strategies and services. Their unique approach, fueled by research-driven insights and design integration, delivers a dimensional brand experience that resonates with customers.
In an industry overrun by mass marketers and agencies, EBB X FLO has disrupted the norm and introduced three new fundamental segments in marketing and branding. These segments include Harmonized Marketing, which focuses on a harmonized creative brand strategy that comes from a space of objective and purpose, rather than just a means to market to the audience. Another segment is Brand Therapy, which provides a studied and applied therapy module for brands. The purpose of this segment is to help brands heal or relive their purpose, reimagine their roadmap, and stay aligned with growing market trend or establish themselves from the scratch. The third segment, Creative Confidants focuses on building communities, experiences, curation and reflecting actuality.
The studio's innovative approach and unique services are set to change the way businesses view marketing and branding in the post-covid era. As the first movers in this segment, EBB X FLO believes it is essential to evolve the way things are currently executed, rather than merely changing them.
With businesses needing to adapt to changing times to succeed in today's market, EBB X FLO's approach is more important than ever. Their services are designed to capture and amplify a brand's essence, ensuring that it stands out from the competition.
Akash Kumawat emphasizes that pioneering a new approach to marketing and branding is essential for progress in the industry. Merely changing existing practices is not enough; a fundamental evolution is necessary for growth and innovation.
Anusha Tallam asserts that their innovative approach and distinctive set of services will revolutionize the way clients perceive marketing and branding in a post-Covid world. Their goal is to assist businesses in achieving their objectives and delivering a multi-dimensional brand experience to their customers, emphasizing the importance of staying ahead of the curve in the rapidly evolving marketing landscape.