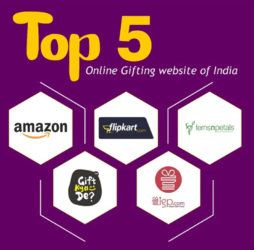 In the highly competitive e-commerce sector, relevance needs to stand at the top. In this fast-growing era of modernity, E-commerce has set a new trend of online gifting and online shopping among the people of India.
From the year 2020, the digital gifting business in India has grown steadily, owing to rising income levels and affordable gifting possibilities with great creativity. The last two years have been watershed moments for the customized gifting industry, making it a popular gifting option among Indian customers.
The delight of unwrapping a gift, especially from someone you care about, knows no bond. Personalized present for your closest friends and family members for their special days is not only monetary but is wrapped with love, emotions, blessing, and care. Finding the ideal gift for a loved one may be stressful for even the most seasoned shopper. The online gifting sector has changed the meaning of presenting the gift to their dearest ones.
Nowadays, gift-giving platforms leverage artificial intelligence to assist businesses in locating the ideal gifts for clients, executives, and employees. There are many internet-based platforms like Fern and Petals, IGP, Amazon, Flipkart, and many more that are known for delivering an assortment of gifting solutions that range from flowery arrangements to gift hampers. All of these online gifting shops have a common gifting item for their customers. Giftkyade is the only online gifting portal that provides a solution to your confusion about choosing the right and useful gift for your loved ones.
Ferns N Petals is India's largest flower and gifts retailer and one of the largest flower retailers with a network of 330+ outlets across 120 cities. It was founded in the year 1994 in Delhi.
FNP entered the online gifting solutions for its customers and introduced the E-Commerce division in 2002. Since then, it has grown leaps and bound.
www.fnp.com
Giftkyade is a Central India-based gifting solution provider whose mission is to bring smiles to people's faces and improve their interpersonal bonds. They render the right gifts across various categories such as calendars, festival decorations and women personal organizers personalized gifts, made-to-order gifts, corporate gifts, gifts for all occasions, and couple gifts among others. The products manufactured by GiftKyaDe are 100% made in India and supports the Indian government's 'voice for local' and 'make in initiatives. Gift kya de as their name says what we should gift. It is also an answer to the million-dollar question of what to gift in any occasion.
https://giftkyade.com/
The company designs and sells its products with the help of a strong in-house design staff and manufacturing capabilities.
IGP is a multi-category online giving firm, offering one of the best-curated collections of presents, flowers, cakes, and personalized goods for all personal events and holidays (both domestic & international).
IGP has a global presence, with over half of its orders coming from outside of India and nearly one-third of its products being shipped globally to more than 90 countries worldwide.
www.igp.com
Amazon and Flipkart is online marketing portal.  It is the world's largest online marketplace. The company began as an online retailer and is now a (perhaps the) powerhouse in cloud computing operations. One of the reasons why Amazon and Flipkart are so successful is due to their customer-focused approach. They have always worked hard on making things as seamless and user-friendly as possible.
This research and study are done by Palak Sharma Research Analyst and E-commerce enthusiast. And MBA by qualifications. While searching for the best online gifting portals and based on my various parameters and sharing facts on the best running e-commerce websites.