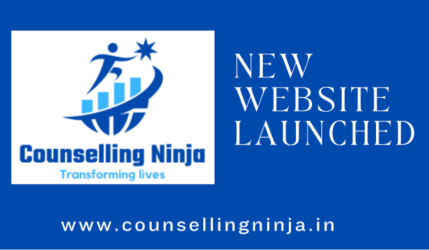 Counselling Ninja, a Gurgaon-based startup dedicated to providing accessible and comprehensive counselling services, has officially launched its website, www.counsellingninja.in to reach a diverse range of students across the socio-economic spectrum.
Since 2018, the organisation has worked tirelessly to provide counselling services to students from humble backgrounds to high socio-economic status students.
Counselling Ninja reaffirms its commitment to understanding and delivering to the needs of a heterogenous mix of the population. In its previous endeavours, the startup helped hundreds of government and public school students independently, but the scope of the services was limited to a few students.
Now, the organisation has launched itself officially to reach the masses and achieve its aim of counselling to each student. The startup has partnered with trained counsellors who have decades of experience in socio-emotional issues and career counselling.
The counsellors get first-hand information about emerging courses and new trends by visiting universities and industries, which helps them provide state-of-the-art and non-conventional counselling services.
Counselling Ninja addresses socio-emotional issues of adolescents and adults, as well as career counselling. The organisation's mission is to provide accessible and comprehensive counselling services to students across the socio-economic spectrum, helping them achieve their personal and professional goals.
Counselling Ninja has taken the next step in its mission to provide accessible and comprehensive counselling services to every student through its website www.counsellingninja.in