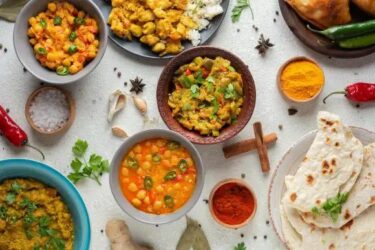 The Banjaras are yet again on the move! – Only this time with "a satiated stomach" though. This time Banjara, at The Goldfinch, Mumbai's leading luxury dining restaurant brings "10 ka DUM," wherein everything you bite magnifies with the power of 10.
Every bite you gorge is a feast with the generous offer of "One for One," Banjara Restaurant offers for all food connoisseurs this Diwali. The multi-cuisine restaurant plates a delicious spread of Indian, Asian and Continental Continental food in the gala fair at a starting price of ₹ 1399 for 2 only.
An array of traditionally cooked dishes with emphasis on distinct flavours, and a selection of beverages make for an enjoyable dining experience all through the year. And this sumptuous "10 ka Dum" dishes out 10 Salads, 10 Starters (5 Vegan + 5 non-Vegan), 10 Main Course dishes (6 Vegan + 4 non-Vegan) and 10 kinds of desserts! And from a Bong point, who doesn't love a dessert! They're everyone's special, so if you want to miss out on salads, do come for the love of desserts and the palatable main-course menu. Choose as per your taste from the buffet corner and please your soul.
The buffet calls out loud. The relaxing ambience of the restaurant coupled with the warm hospitality – both characteristics of Goldfinch, encourages visitors over the years to come back for more and this time for the magnitude of the celebration post pandemic stress everyone has gone through.
"ONE FOR ONE" offer is back on buffet & selected beverages on dhamaka of "10 ka DUM". Grab a seat before it gets to the other this Diwali season!
Validity : Till 30th December 2021
Cost for One:
Lunch :Veg: 699 Non Veg : 799
DinnerVeg:799 Nonveg 899
* Not applicable on*Blackout dates and festivals dates
Reach Us for more details @ +91 8828030125