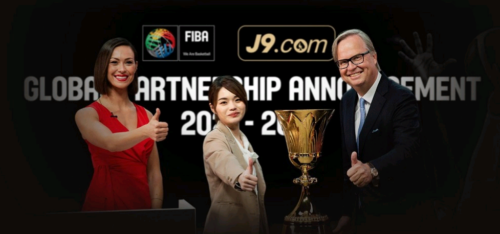 The International Basketball Federation (FIBA) has entered into a global partnership with one of the most renowned betting companies J9.com. The Philippines-based betting company agreed to partner with FIBA as a way of bringing the sport of basketball a few steps closer to eager fans all over the world.
The partnership between FIBA and the betting outlet gives J9.com exclusive commercial rights to some of FIBA's flagship events such as the 2022 Women's Basketball World Cup, 2023 Basketball World Cup, and Continental Cups.
The partnership was brokered by the Marketing of FIBA and the strategic partnership between Infront and FIBA to last up until 2024.
The deal makes J9 the tenth official partner of the federation and will give the company the opportunity of presenting the 2023 FIBA Basketball World Cup Trophy Tour to fans all over the globe. The partnership also provides J9 the opportunity to use FIBA's large platform to promote social responsibilities related to FIBA and basketball.
According to a statement released by the managing director of J9.com, James Chen, he said: "it is an honor for the company to become a global partner of FIBA and be given the opportunity to contribute to the development of basketball globally, and with our innovative and digital ways, we are sure that we will be able to help FIBA deliver the charm and joy of basketball to more fans across the world." The recent launch of the J9.basketball domain will aid the betting outlet in promoting all basketball-related content as part of the agreement.
A statement was also released by the media and marketing services director-general of FIBA, Frank Leenders. He said, "The partnership will certainly boost FIBA's goals of advancing the promotion of basketball worldwide while at the same time bringing fans closer to the game through new and improved experiences, including the Trophy Tour and other activities supported by our new global partner J9."
As of now, J9 is among the leading online sports betting websites.