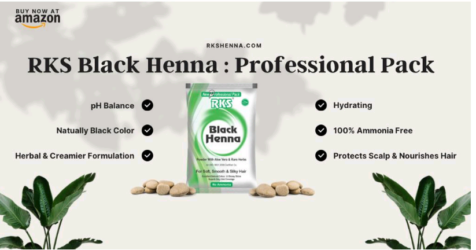 In India and elsewhere, Henna is used extensively as a cosmetic product. Apart from being used extensively in hair dyes and other hair care products, it is also used as a dye for hands, nails and clothing items. However, very few people, including the ones who use it regularly, are aware of the several health benefits associated with it. Entrepreneur Raj Kumar Gupta, who is the founder and CEO of RKS Henna, has taken the pledge to create awareness around this among general consumers.
Talking about the same, Raj Kumar Gupta says, "One of the biggest reasons behind me setting up RKS Henna was that I was hugely inspired by the various properties of Henna that are beneficial for one's health. If you apply organic Henna to a wound, the healing process becomes much faster. It also proves to be helpful to those who suffer from fungal infections, dandruff, scabies, eczema and other conditions. Henna also helps one in dealing with stomach ulcers. While many reputed health experts across the world are studying the health effects of Henna extensively, there needs to be more awareness around it".
Raj Kumar Gupta laid the foundation of RKS Henna in the year 2000. In its expansive journey, spanning more than two decades, RKS Henna has become a name to reckon with. What makes RKS Henna further special is the fact that it is a brand that was built in India and has created a niche for itself in international markets as well. Apart from manufacturing a variety of high-quality Henna products in India, RKS Henna also exports them to foreign countries.
"We have always credited the growth and success of our brand to the trust and confidence our customers have placed in us. I always believed in Henna as an entity and therefore, I didn't want to restrict our products to India. With time, we strengthened our distribution base considerably and started exporting our products to different countries across the world. The love that we received from our consumers settled abroad is as special as the trust that has been bestowed upon us by our Indian consumers", says Gupta.
As a company, one of the important plans RKS Henna has this year is to launch initiatives and programs aimed at making consumers more aware of how the usage of Henna can bring a positive change in their lifestyle. There are also plans to expand the company's footprint and set up distribution centres in countries that haven't had access to its products so far.