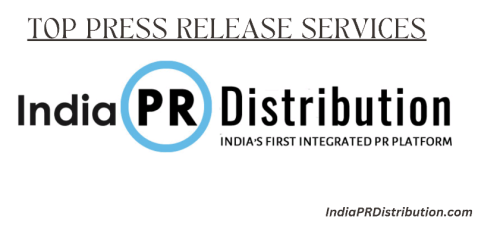 India PR Distribution has announced the launch of its new PR solutions for brands and professionals. With a growing demand for effective communication and promotion, this leading online PR distribution platform aims to empower businesses and professionals to reach a wider audience and achieve their goals.
The suite of PR solutions offered by India PR Distribution is designed to cater to the needs of businesses and professionals looking to promote their brands, products, or services effectively. The platform provides distribution to a wide range of media outlets, access to a network of journalists and influencers, and a range of other features that help clients enhance their brand visibility and reputation.
India PR Distribution offers customized PR solutions to clients, based on their unique needs and requirements. This means that clients can choose the specific features and services they need to achieve their goals, making the platform more flexible and adaptable to different business models.
India PR Distribution guarantees the distribution of press releases to a certain number of media outlets, ensuring that clients get the most value from their PR campaigns. The platform offers a range of pricing plans to cater to the unique needs of clients, ensuring that businesses and professionals can access the tools and resources they need to succeed.
Nitin Jain, CEO of India PR Distribution, believes that PR is a crucial aspect of business success and can help businesses and professionals build their brand, establish their authority, and reach their target audience effectively. Jain is passionate about helping businesses and professionals achieve their goals through effective communication and promotion.
India PR Distribution's commitment to driving positive change in the business world is evident through the launch of its PR solutions. By offering these solutions, India PR Distribution aims to help businesses and professionals enhance their brand reputation, reach a wider audience, and achieve their goals effectively.
In conclusion, India PR Distribution's new suite of PR solutions is an exciting development for businesses and professionals looking to promote their brands, products, or services. With its extensive network and range of features, India PR Distribution is poised to become a leading player in the online PR distribution industry. For more information about India PR Distribution.com and its PR solutions, please visit their website at www.IndiaPRDistribution.com.