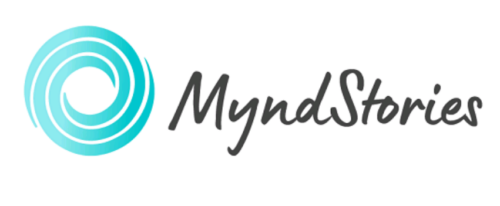 Comprehensive content platform covers mental health news, guest posts, features, interviews, podcasts, and more to guide Indians on their mental journey; aims to be the 'WebMD of mental health' for India
Bangalore, Jan. 13, 2023 – Metta Media has announced the launch of MyndStories – India's first platform for verified, accurate mental health content exclusively for Indians.
MyndStories offers comprehensive mental health content tailored to an Indian audience through features, news, interviews, podcasts, first-person essays, curated therapists, and support groups. The platform empowers Indians through their mental health journey with professionally vetted and fact-checked content providing guidance, advice, and insights. All articles on MyndStories are reviewed by a mental health professional or therapist and fact-checked by an editorial board member with a healthcare background.
MyndStories also has a growing number of facilitators and expert coaches for their community-led group therapy support circles called Spaces. The platform seeks to provide more conversations around mental health, given that:
India has only 75 psychiatrists per 100,000 patients.
As per recent surveys, almost 150 million Indians require mental health services, but stigma and lack of resources form big barriers to reaching out for support – less than 30 million people seek help.
MyndStories is led by Smitha Murthy and Swati Nair, who have worked across companies like IBM, Egon Zehnder, Thomas White International, and Bosch in diverse, content-related roles for 35 years, cumulatively. They also founded India's first offbeat travel aggregator in Trippin Traveller, and run a content firm for startups in LifeWordsmith.
Speaking on the launch, MyndStories co-founder Smitha Murthy says, "We believe that post-Covid-19, there's a huge shift in how people look at wellness and in terms of what they seek online. This is where immersive, inclusive content on mental wellness can help. We want to be the voice of mental health for Indians."
"We aim to empower people to make the best decisions for their wellness, to create more awareness around mental health by making content that will enhance the quality of our lives. We want to strip the current hesitancy, embarrassment, stigma, and all the other walls surrounding mental health conversations. We want to make mental health conversations cool," adds co-founder Swati Nair. MyndStories is part of Metta Media Pvt Ltd.
For more information, please visit www.myndstories.com
Press Contact: Swati Nair
Email: cofounder@myndstories.com
About MyndStories
MyndStories, found at www.myndstories.com is India's first independent mental health content platform that offers original, fact-checked content, news, research, support groups, and podcasts updated daily. MyndStories is based in Bangalore, India, and is owned by Metta Media Pvt. Ltd.