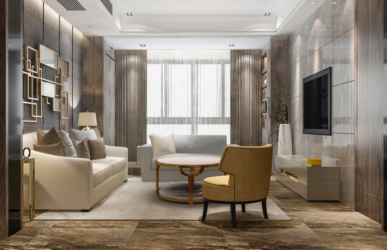 Ivy Plum, an interior design company also specializing in creating custom furniture, has recently won a Global Excellence 2022 award by Lux Life.
The recent award win is a significant milestone in the journey of Ivy Plum for company's commitment to quality and excellence. The award was a recognition of the company's dedication to their craft and their commitment to delivering exceptional interior design services to clients.
This recognition is a testament to the hard work, dedication, and exceptional skills of the team at Ivy Plum. From their launch a few years ago, the company has grown to become a leading provider of custom furniture and interior design services.
DESIGNING FOR A BETTER TOMORROW, TODAY
Ivy Plum was founded with the goal of providing clients with exceptional interior design services that would transform their living and working spaces.
With a focus on quality craftsmanship and attention to detail, the company quickly built a reputation for delivering beautiful and functional furniture and interiors.
The team at Ivy Plum comprises of in-house skilled designers, craftsmen, and project managers, who work closely with clients to bring their vision to life.
Over the years, Ivy Plum has undertaken numerous projects, both big and small, and has consistently received positive feedback from clients for their exceptional work. Whether it's a custom-built kitchen island, a beautiful dining table, or a complete interior design for a home, the team at Ivy Plum is always striving to deliver the very best.
HOME STAGING- AN EMERGING CONCEPT
"At Ivy Plum we do things differently"-says Dilkash Malhotra-Founder CEO. We have an innovative segment called Home staging.
Home staging is the process of preparing a home for sale by making it look its best. This includes adding or removing decor, and making any necessary repairs in fraction of a budget. Ivy Plum's home staging services are designed to help home owners sell their homes faster and for a higher price.
In conclusion, Ivy Plum is a company that is driven by passion, creativity, and a deep love for design. With their exceptional skills and unwavering commitment to excellence, Ivy Plum is set to continue their journey as a leader in the industry.