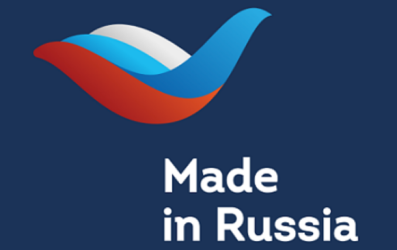 On March 27, the Smart Cities India 2023 International Tech & Infra Expo opened in New Delhi (India). 12 Russian companies are showcasing their products under the Made in Russia brand.
The gala opening of the Made in Russia exhibition was attended by Aleksandr Rybas, trade representative of Russia in India, Timur Vekilov, head of Russian Export Center's representative office in India, and experts of the Trade Representation of Russia in India.
"Today, we are showcasing Russia's strongest suits. These are not only rich natural resources, but also quality technical solutions, scientific developments, and intelligence. Our country is capable of building fruitful collaboration with Indian companies in IT, work process automation, and urban space optimization," Aleksandr Rybas said, stressing that cooperation between the two states in the field of non-resource exports and hi-tech is becoming more dynamic.
"Today, Russian exporters have ample opportunity to use various support tools when entering foreign markets. The options include displays at international exhibitions, business missions, and business forums. Such events help exporters get a better idea of their country of interest and find partners who would purchase their products and services," said Timur Vekilov, Head of the REC representative office in India.
Timur Vekilov also noted that the Made in Russia exhibition has been a magnet for Indian visitors since the very first day of Smart Cities India 2023.
Russian manufacturing companies, IT developers and research and production enterprises showcase their technological solutions for the development of urban infrastructure in the booths. The exhibition features air quality and traffic monitoring systems, vending terminals and validators for public transport, urban lighting control tools, materials and products for construction and chemical industry, eco-friendly packaging for safe transportation, as well as many other products.
The Smart Cities India 2023 International Tech & Infra Expo takes place from March 27 to 29 at Pragati Maidan, one of India's largest exhibition centers. More than 1,000 brands from over 40 countries participate in the event. 50,000+ guests are expected to visit the exhibition over three days. 
Russian Export Center JSC (REC Group, a subsidiary of VEB.RF) is a state institute for the support of non-commodity exports, which provides financial and non-financial assistance to companies from all industry sectors at all stages of entering foreign markets, including under the International Cooperation and Export national project. The REC Group includes the Russian Agency for Export Credit and Investment Insurance (EXIAR), ROSEXIMBANK and the Export School ANGO.
Read Russian Export News, our Telegram channel, to learn about the latest developments!