Purple Day: Neeraj Clinic To Launch Nationwide Campaign For Epilepsy On March 26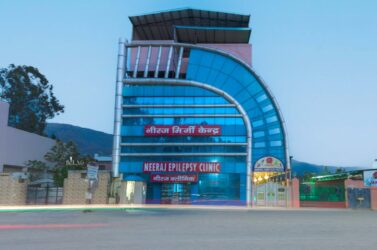 Throughout the world, 26 March is observed as Purple Day, a day which is devoted to creating awareness around epilepsy and raising funds for epileptic patients. While many healthcare centers and organizations across the world carry out major initiatives on this day every year, there are very few organizations in India that have done something effective in this direction.
No mention of epilepsy treatment in India is complete without mentioning the name of Neeraj Clinic. The Rishikesh-based clinic, which functions under the aegis of Seema Medicare Private Limited, is one of the most reputed healthcare facilities in India that specialize in treating patients suffering from epilepsy. This year, Neeraj Clinic will be launching a major campaign across India on Purple Day that will create more awareness around epilepsy and how it can be treated organically. Through the campaign, funds will also be raised for those who are suffering from epilepsy but do not have the requisite funds to undergo treatment procedures.
Talking about this campaign, Dr. Gupta, director at Neeraj Clinic, says, "While Neeraj Clinic launches initiatives and campaigns for creating awareness around epilepsy and helping epileptic patients throughout the year, it is important to work towards this cause more fervently on Purple Day. On this day, all leading global health organizations, which are committed to the cause of eradicating epilepsy from society, come together and launch initiatives that are designed to create an impact. Though this movement is not very popular in India, we will be spearheading it this year. Hopefully, more health organizations based in the country will participate in it."
Neeraj Clinic, established in the year 1985, has managed to create a very strong reputation for itself as a healthcare facility that treats epileptic patients with the help of Ayurvedic treatment procedures that are completely organic and rooted in the ancient medicinal history of India. While Dr. Gupta and his team has treated more than 1, 65, 000 epileptic patients to date, he is well aware of the fact that there are many individuals, especially those who come from an underprivileged section of society, do not have the means or the funds to opt for treatment procedures at a healthcare facility.
"We organize free healthcare camps for epilepsy patients at regular intervals. These camps are attended by a large number of people from different parts of the country. To ensure that nobody in our society remains bereft of good healthcare facilities, we have to make an effort towards reaching out to them. That's exactly what we constantly work towards achieving at Neeraj Clinic. Through the campaign we have planned for Purple Day, we hope to raise a large sum to help epileptic patients who are in urgent need of medical help and support", says Dr. Gupta.
With a very high success rate in treating epileptic patients is concerned, Neeraj Clinic has emerged as one of the most formidable healthcare brands in the country. Apart from treating epileptic patients based in India, the clinic has successfully cured many patients, who travelled from different countries, of their epileptic symptoms. The clinic has made a name for itself as an organization that works on philanthropic activities round the clock to help bridge the gap between healthcare facilities and the ones who cannot afford it.