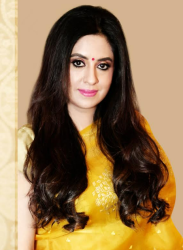 Bengaluru, May 14, 2023: On the joyous occasion of International Mother's Day, Ms. Pavithra Halkatti announced the launch of Helping Hand Program. This initiative aims to provide support, empowerment, and opportunities for single mothers who are woman weavers. With deep compassion and a commitment to uplift them. Ms. Pavithra Halkatti said, "The foundation is taking a significant step forward in creating a brighter future for these women."
Through this program, the Foundation will provide support for education and medical needs on a regular basis for these women from the sales of merchandise commissioned by Ms. Pavithra Halkatti. This will aid and alleviate the burden and ensure that these mothers can provide for their families and pursue their weaving profession without any compromise.
"International Mother's Day is an ideal occasion to launch the Helping Hand Program," said Ms. Pavithra Halkatti, Trustee of the M. Rajsekara Murthy Foundation. "We believe that we can transform their struggles into triumphs" she added.
Ms. Pavithra Halkatti is a Businesswoman, Lawyer, Social Entrepreneur & Philanthropist, she is the granddaughter of Shri M. Rajsekara Murthy, a senior politician in the Karnataka and central government of India and great granddaughter of Vachana Pitamaha Dr P G Halkatti, a towering literary figure and social reformer.