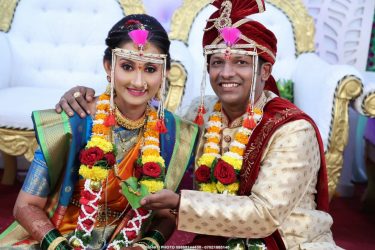 'Marriage, Expectation, Pandemic and You" to be held on Friday 19th November at 'Dadar Sarvajanik Vachanalaya', Chhabildas Marg from 6pm to 9 pm.
Mumbai 17th November 2021: Arranged marriage isn't a trend, it is a tradition in India. A tradition which has adapted itself to flourish with the tech-savvy millennials in the form of online matrimonials. Covid and the pandemic brought a lot of trends in matchmaking and the way weddings are planned. But the onus still lies on the apprehensions and anxiety that the families and marriage aspirants are still left with due to crashing of incomes like never before; not finding the right match due to delay in the process and more.
But, as the pandemic is receding Mumbai based PavitraVivah.com, which is a digital offshoot of 38 year old Sau. Kulkarni Marriage Bureau, an exclusive matchmaking portal developed for the Marathi community across the globe is taking matchmaking to a next level by creating a platform to address the concerns of the prospective brides & grooms in the marathi community. Till date PavitraVivah.com has successfully solemnized lakhs of Maharashtrian marriages over the span of 38 years.
Mumbai's oldest and trusted matrimony website is going beyond the norms of just matchmaking by hosting a series of events under the initiative "Aamhi Lagnaalu". This series will be kickstarted with a panel discussion called "Aamhi Lagnaalu-Marriage, Expectation, Pandemic and You" based on findings of a recently conducted survey "Effect of Pandemic in traditional matchmaking methods in Marathi Community" and real time conversations with marriage aspirants from Marathi community. Around 200 marriage aspirants are expected to attend this meet.
Noted Psychiatrist Dr. Rajendra Barve, Sharmili Purav (Adv. Family Court), Nilay Vaidya (My Mathrubhumi Foundation President), Dr. Neha Vaidya (Lifestyle Specialist) will be part of the panel discussion. It will be held at Dadar Sarvajanik Vachanalay, Chhabildas Marg on Friday 19th November from 6pm to 9 p.m.
Rushikesh Kadam, Director PavitraVivah shared, "Pandemic times were challenging for prospective brides and grooms as the traditional face-to-face encounters were not possible given the lockdown and the restrictions, quite a few lost their jobs or had their salaries reduced and they had to push the idea of finding the right partner ahead. "Aamhi lagnaalu-Marriage, Expectation, Pandemic and You" is one step towards this, as we are trying to go beyond just match making.
He further adds, "The panel discussion will shed more light on easing the stress and the anxiety faced by the brides and grooms. The panel of experts will help guide them in finding solutions to the issues they are facing post pandemic. We are hoping that such discussions will help marriage aspirants in discovering the right direction to take in their search for the right partner and get settled timely."
Pavitravivah.com conducted an online survey titled "Effect of Pandemic in traditional matchmaking methods in Marathi Community" in Maharashtra in October 2021 in age group of 18yrs to 70years from Mumbai, Pune, Thane, Ratnagiri, Kolhapur, Nashik and Chandrapur and Ahmednagar to find out the effects of pandemic, lockdown, work stress on marriage decisions. The survey saw an emergence of a new trend of finding fully vaccinated partners, as nearly 79% replied in affirmative and 21% said full vaccination was not required. As such from the 121 respondents, 63.6% had to change their wedding plans, 24% think that there will be a big change in the pattern of the wedding, like more intimate weddings, following government protocols, and more. The volume of people attending the wedding post covid has dropped from 68% to 55% due to travel restrictions. The trend of online marriages was slowly getting a foothold in India, but 52% resoundingly voted for getting married traditionally rather than having a virtual marriage, while 24% said the trend would probably continue if the covid regulations are in place.
PavitraVivah will be conducting more events under "Aamhi Lagnaalu" like Matchmaking meets for entrepreneurs and SME owners & families, counselling sessions, exhibitions and more.
Entry is for the event and one can registration on their website www.pavitravivah.com or contact- 9892625606 / 9869521490.