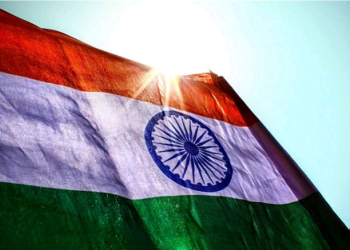 Mumbai, India – Payyd, a leading invoicing & payments mobile app (ios, android), is revolutionizing how Indian exporters & freelancers conduct international transactions. With their innovative platform, Payyd is democratizing exporters & freelancers invoicing payments, eliminating the need for costly overheads and processes with payment processors. Payyd is a full end-to-end compliant solution for anyone looking to get paid from foreign clients.
The traditional process of conducting cross-border transactions for exporters & freelancers in India has been complicated, time-consuming, and costly. Exporters & freelancers often face challenges such as the requirement of foreign currency accounts, missing wires and payments, and the involvement of multiple banks for LC's. The risk of sharing sensitive banking information and unnecessary paperwork is also a major concern among a growing number today. Payyd aims to simplify this process and remove the middle layers by making it direct for exporters & freelancers leading to increased efficiency, cost savings, and improved financial security.
By creating a mobile-first application with an intricate underlayer of local clearing systems globally, Payyd's groundbreaking solution has the potential to transform the way exporters & freelancers in India engage in cross-border trade. By removing the barriers posed by traditional payment methods, Payyd is leveling the playing field and empowering exporters & freelancers to compete on a global scale.
Payyd has built strong corridors of direct connectivity in the US, UK, European Zone and even into markets like Brazil covering over 50 countries globally with new additions in the pipeline.
Nagarajan Rao Founder & CEO said, "We are super excited to service large markets like the US, UK and EU along with emerging markets like Brazil where the demand for Indian goods and services is burgeoning BUT payments are still complicated to navigate. Payyd is proud to be the first solution to be able to accept and collect any amount in Brazil instantly via PIX and settle with our India users directly without ever having to deal or exchange with wires or other means of payment.
With Payyd, exporters & freelancers can create and send invoices directly to their foreign clients, streamlining the entire invoicing and payment process. In addition, the platform provides real-time payment tracking, ensuring transparency and giving the user the ability to manage their cash flow effectively.
Beyond the convenience and operational benefits, Payyd's solution also enhances financial security. Exporters no longer need to share their sensitive bank account information, minimizing the risk of fraud and identity theft. Payyd uses the highest banking-grade security to analyze and monitor all activity on all applications, providing exporters & freelancers with peace of mind.
For product & media related queries contact us at support @payyd.app