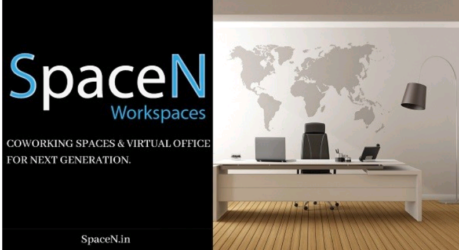 SpaceN Workspaces is one of the top and most trusted Virtual Office and Office Space providers In India. SpaceN serves thousands of customers every year with high customer satisfaction, in the Words of their CEO Samar Tomar "We keep our special focus on customer satisfaction and work in a way that each of our customers will come back to us when their next requirement arises. We work to form a long-term business relationship with our customers".
SpaceN has partnered with 200+ Coworking Operators across the top 15 cities for providing Office Space and Coworking Space to their customers. For their Virtual office services, they have trusted partners in all 29 states. When asked how they verify their Partner for quality and authenticity, their Operation Head Himanshu Arya replied "When we Onboard Space Partner for Office Space or for Virtual office, Our legal department check all of their documents thoroughly, we check their lease deed or Land ownership records, if the premises are certified for commercial activities or not, if they can sublease and if they can provide Virtual Office services to the customer. We also send someone to physically verify the space, within 3 months of the Space Onboarding "
They have some well-known companies as their customers, like RMX Rubber International, Damensch, Clove Dental, FNP(Ferns & Petals), and many more high-growth companies.
SpaceN Workspaces was founded in early 2019, with a vision to provide customers with a wide choice of Office spaces in all price ranges and across all major cities. When Covid-19 hit India, SpaceN sensed the high need and relevance of Virtual Office services and started offering Virtual offices to their customers.
The Virtual Office Services industry has seen double-digit growth for the last couple of years, With Virtual office Service Businesses get an Office address, where they can show their presence in that state or city, the local address, increasing the trust of the customer, With the address Businesses can get their mails/courier from govt departments and other private entities or individuals. The Virtual Office Address can also be used to register GST and to provide the registered address for company formation/registration. Many companies provide virtual office services like WeWork, 91springboard, SpaceN Workspaces, and many others.
With Virtual Office services, it has become easy and less expensive for businesses to register GST numbers in different states. Earlier this business had to rent a dedicated office space, the space might be small but they have to rent it and also need to hire someone to receive mail communication and handle GST official visits. Now any business with just ₹15,000 to ₹25,000 annually can have a Virtual Office address, which acts as a physical office for them and the Virtual office Operator/provider will take care of GST department mail communication and the GST official's Visit.
SpaceN's Human values based sales and marketing
SpaceN's majority of business comes from their repeat customers and referrals, apart from that they get thousands of visits every month on their website SpaceN.in and people contact them through the contact form or call their IVR number 88266-07-949. We asked them how to handle the inquiry for their product, and their Marketing and Sales Head Sachin Tomar replied: "We don't use any unethical sales practices, when someone comes to use with their requirement, we try to understand their requirement in its completeness and offer a product which is best suited to them and not which is more profitable for us, We also disclose all the terms and conditions transparently, so that customer can take their decision, to buy or not to buy from us based on the correct and complete information, we see it as necessary for our long term growth and brand value".
These days not many Businesses are out there which think that ethical practices are necessary for their growth and brand value, most are focused on deceptive marketing and sales, and this thought comes as a positive push in the right direction.
Technology Driven Operations
SpaceN has been continuously putting considerable effort into providing technology to its Customers, Staff, and Partners, which makes it easy for them to connect with ease and to get the information they need through the online platform quickly and without waiting for someone to reply to their query. They have developed, which they call, Super Console, an online application/web portal, which can be accessed through any browser. The customer gets access to the platform, just after they purchase the plan. In the case of Virtual office services, during the delivery of Documents for GST or Company registration, the customer can see the progress of the process through each step, Like if Draft documents are prepared, and the Customer him/her shelf download and give approval to the draft document through the Super Console, so that final document can be created. This makes it very easy and transparent for customers to see and interact with SpaceN people and the Virtual Office provider and also the tool also records all the interaction comments, so that they can be referred to and checked later on if confusion arises, Once the process of providing the Virtual office document completed, all the documents are saved in the online Vault, so that customer can access them anytime, also customer can renew their Plans online and can raise grievance through the "Super Console".
Technology-wise, No One else in this space has similar tools, they are far ahead of the competition and which gives them a clear competitive edge and one of the reasons why customers prefer them over other Virtual Office Service Providers.
SpaceN Workspaces, being one the trusted and top Virtual Office and Office space providers has been at a high growth trajectory, they have been almost doubling their revenue every year but can they continue with this growth as a number of new competitors are entering this business and they might have a new business model or price competitiveness!