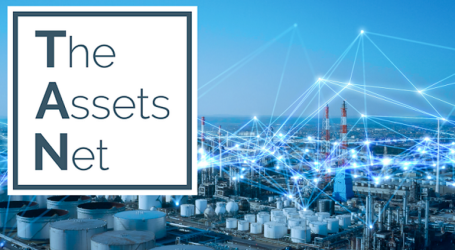 Vienna, VA – (EMAILWIRE) — The Assets Net (TAN), a leading Industrial IoT (IIoT) technology company, plans to expand its global customer footprint along with products and services in new industries, considering an increase in demand for real-time location-based services globally. This follows the acquisition of all PrecyseTech assets, including products, customer contracts, copyrights, registrations, Intellectual Property (IP), and technology through an asset purchase agreement. PrecyseTech, a pioneer in wireless Remote Entity Awareness and Control (REAC) systems for managing high-value physical assets and personnel, developed a patented solution and product family which TAN now owns.  The purchase of PrecyseTech assets by TAN was closed on July 26, 2020. Financial terms of the transaction were not disclosed. TAN is a part of the Radiant Digital family of companies through beneficial ownership and affiliation.
Leveraging the asset purchase of PrecyseTech enhances TAN's position as a provider of innovative technology solutions for clients in the oil and gas, mining, chemical, energy, terminal operations at airports and shipyards, and yard management at vehicle distribution facilities, among others. TAN will now be able to offer an expanded range of services to its clients, including REAC capabilities for tracking critical physical assets, including people, vehicles, equipment, instruments, and inventory.
"TAN is committed to delivering cutting-edge technology solutions that help our clients stay ahead of the rapidly evolving digital landscape," said Dr. Shankar Rachakonda, CEO of TAN. "The asset purchase of PrecyseTech expands our capabilities in remote entity awareness and control systems, which are critical for our clients in hazardous and non-hazardous heavy industries."
TAN will leverage PrecyseTech's patented technologies incorporating assisted GPS (A-GPS) and active radio frequency identification (Active RFID) communications into a single "Smart Agent" to enhance its digital transformation and IT consulting services, as well as to expand its capabilities in remote entity awareness and control systems.  TAN has embarked on a product redesign aimed at positioning the technology better to suit current market needs for expanded use cases.
"We are excited to welcome the talented team at PrecyseTech to the Radiant family. Their expertise in wireless Remote Entity Awareness and Control (REAC) systems, combined with our digital transformation capabilities, will allow us to provide even more innovative solutions to our clients in a variety of industries. We look forward to working together to drive growth and value for our customers."