Considering the increasing number of vehicles on the streets, insurance policies are crucial for car owners. It helps policyholders stay financially secure in the event of any unforeseen situation.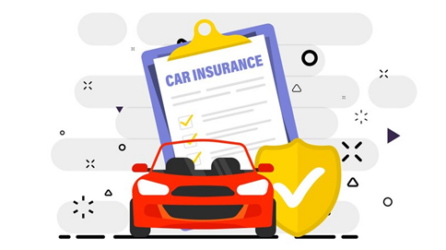 Also Read –Mahindra Last Mile Mobility and SLA Mobility sign Distribution Agreement of electric 3-wheelers in Sri Lanka
Insurance policies today are available online, and car owners can purchase them anytime, anywhere, with just a few clicks. However, some might doubt the online procedure due to various widespread misconceptions. So, this article will help individuals to learn about the benefits of purchasing online insurance policies.
8 Benefits of purchasing online car insurance in India
Compare policies with multiple insurers
A smart buyer always compares the features and benefits of different car insurance policies from various providers before opting for one. Comparing the policies offline by calling each insurance provider or visiting their offices is hectic.
So, car owners can list renowned insurance companies and visit their websites to know the policy features and costs. It will help them save time and compare multiple insurance policies easily.
No need to consult with an insurance agent
Buying an insurance policy online does not require any assistance from insurance agents. Policyholders can choose policies according to their preferences and requirement; there is one to influence them or coerce them into buying a policy. Besides, policyholders can save agent charges and transportation costs to visit the insurance office.
Also Read – How Insurance Companies Will Delay Your Motorcycle Accident Claim
Free from the hassles of paperwork
Online insurance policies involve zero paperwork. It is because one can digitally fill out the form and upload the scanned documents online. It makes the entire process of buying an insurance policy hassle-free and easy.
Fast and easy insurance claim
When car owners opt for an online insurance policy, they can also raise claims  conveniently. All they need to do is call the insurer's toll-free number and wait for the instructional link. Next, they can click pictures of the vehicle's damaged parts and upload them on the provided link. Finally, the insurance company representatives will get in touch with the policyholder to guide further.
Easy renewal 
If an insurance policy is not renewed on time, the policyholder can not avail its coverage and benefits after the grace period. However, reaching the insurance office for policy renewal takes time and may interrupt one's schedule.
When individuals purchase their insurance policies online, they get a reminder before the validity period ends. So they can renew their policies on time.
Convenient and transparent charges
Online insurance policies are devoid of hidden charges. This is because it does not involve any third party between the insurer and the policyholder. Moreover, everyone can check and compare the charges online, which is the same for all individuals.
Also Read – 6 Useful Pieces of Evidence You Can Use in a Car Accident Case
Round-the-clock service
Insurance providers offer online assistance in case of any queries. The online portals remain open seven days a week, irrespective of national holidays. So, car owners can reach out to the experts whenever they have insurance-related queries.
Check the insurer's credibility
Policyholders can check the claim settlement ratio of the insurance provider before purchasing any insurance from them. It will help them assess the insurance company's credibility and decide accordingly.
Car insurance premium calculator 
Individuals planning to buy insurance can use an online car insurance premium calculator to determine the actual premium amount for a particular policy. It will help them to make an informed decision as per their budget. All they need to do is enter their vehicle's registration number, and the calculator will generate the quotation.
Also Read –
Buy online car insurance
Vehicle owners can opt for any of the two types of car insurance policies depending on their requirements and budget:
Comprehensive car insurance
It covers the expenses incurred due to the losses and damages caused to both the owner and third-party property and lives. Moreover, one can buy different add-ons with a comprehensive policy to enhance coverage.
Third-party car insurance
This is a mandatory policy that every car owner must buy while purchasing a new car. As per the Motor Vehicles Act, of 1988, car owners not insuring their vehicle against third-party liabilities are liable to pay penalties. However, this policy will only cover the losses and damages caused to third party's property and life.
One can also opt for own damage policies.
So, indeed buying insurance policies online is a smart and convenient approach. There are multiple car insurance providers in the market, and one can buy an online policy easily.