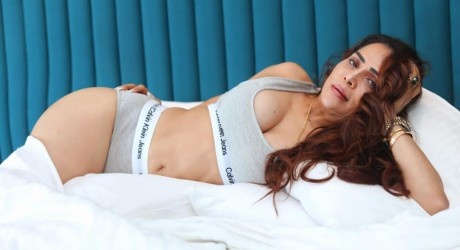 Actress Nikita Rawal has left fans in awe with her latest photoshoot, where she exudes a mesmerizing blend of elegance and allure. Dressed in Calvin Klein jeans lingerie that perfectly accentuates her figure, Nikita showcases her stunning beauty while radiating confidence and grace.
The recent photoshoot not only showcases Nikita Rawal's natural beauty but also highlights her unwavering dedication to maintaining a fit and healthy lifestyle. Her toned physique and radiant energy serve as an inspiration to many, emphasizing the importance of self-care and wellness.
With her captivating presence and striking poses, Nikita Rawal continues to prove her versatility and talent in the entertainment industry. Her latest photoshoot is a testament to her ability to captivate audiences and make a lasting impact with her undeniable charm and magnetic aura.