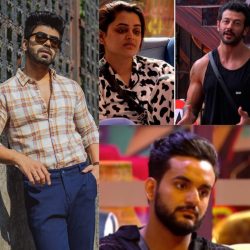 In a recent episode of Bigg Boss OTT 2, a heated exchange between Bebika Dhruve and contestants Jad Hadid, and Abhishek Malhan grabbed attention. Witnessing the argument, Akash Choudhary voiced his frustration with what he termed as 'Fake Feminism' prevalent on reality shows. He found it disconcerting to observe the inconsistencies and double standards that unfolded during the altercation.
Akash called out the unfairness of pseudo-feminism, highlighting how women can make derogatory comments towards men without consequence, while men are labeled for any response. He criticized the double standards where men are accused of body shaming and being labeled as molesters, while women freely abuse and threaten violence. Akash emphasized that respect should be based on character, not gender or age.
He said, "I find the concept of pseudo-feminism or fake feminism on reality shows perplexing. It's disheartening to witness how, in the name of feminism, women can freely make derogatory remarks. However, when men respond, they are immediately labeled with derogatory terms like 'kharab parvarish' (bad upbringing) and 'na-mard' (impotent). Women can refer to men using words like 'Janani' (emasculated) and 'adha mard' (half man), but if men say anything in return, they are accused of body shaming, slut shaming, or even being labeled as molesters. Astonishingly, a girl can abuse and threaten physical violence towards a guy, but if he retaliates, these women claim to feel unsafe and act as if they haven't encountered such behavior from men before. I completely condemn this double standard. Respect should be based on an individual's character, not their age or gender. It's as simple as that."
Akash Choudhary is a popular actor, model, and fashion influencer, known for his appearances on Splitsvilla 10 and Zee TV's Bhagya Lakshmi. Bigg Boss OTT 2, hosted by actor Salman Khan, will be streaming on Jio Cinema for six weeks.