With existential crises such as climate change and global warming, governments across the globe are looking for ways to reduce their carbon footprint. One of the key objectives is to reduce greenhouse gas emissions, which has been identified as a key contributor to global warming. Towards that end, the global automobile industry has started the transition to electric cars.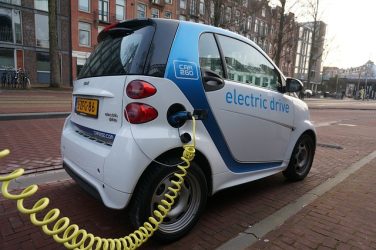 With zero emissions, electric cars or EVs appear to be environment friendly. However, questions are being raised that power plants providing electricity for charging EVs are still running on fossil fuels. Environmentalists are also concerned about the damage caused by aggressive mining for minerals needed for battery packs. To understand if electric cars are really better for the environment, here are some important things to understand.
Source of power for recharging EVs – People who criticize electric cars probably do not know that governments across the globe are increasing power generation from renewable energy sources. These include solar, wind, etc. It is true that fossil fuels are still being used for running various power plants. But all of these cannot be shut down with immediate effect. The transition will take time.
Lower emissions even with fossil fuel power plants – Irrespective of the source of power, studies reveal that EVs are still less polluting than conventional gasoline or diesel cars. Running a large power plant with fossil fuel is more efficient in comparison to thousands of gasoline powered cars doing the same amount of work. So, even if EVs are being charged from fossil-fuel based electricity, they are still less polluting than their gasoline counterparts.
High carbon footprint associated with battery manufacturing – Some critics have pointed out to the fact that manufacturing an EV creates more carbon pollution in comparison to manufacturing a standard gasoline car. This is largely due to the energy required for manufacturing the battery pack. While this is true, it is not the whole truth. When looking at a vehicle's carbon footprint, one has to consider the entire lifespan of the vehicle. That is where EVs are still less polluting than their gasoline or diesel counterparts.
Recycling related pollution – It is true that recycling technologies are yet to be perfected. This increases the level of carbon pollution associated with recycling of electric cars. However, one should not forget that a lot of research is currently underway to find optimal ways to recycle electric cars. The focus is apparently on recycling the battery packs, so that the carbon footprint associated with battery manufacturing can be reduced. Newer technologies to recycle battery packs will also reduce the pressure on mining activities. It may take time, but such things are not impossible.
As is evident from above, EVs are less polluting than their gasoline or diesel counterparts. This is notwithstanding the source of power used for recharging the EVs.