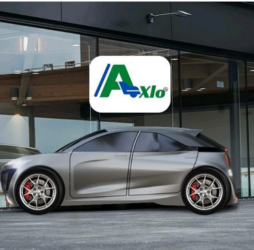 Axlo auto Technologies Private Limited, Based in Bengaluru with a state of the art manufacturing facility, is launching two seater EV, a Bike-car, Bicar. It is also launching another vehicle, a hybrid one, EV coupled with Petrol IC Engine.
Axlo cyty is the EV having all comforts of the Car priced at Rs 2.8 lakhs. Axlo Hurray is the Hybrid variant, EV similar to axlo cyty bicar, coupled with Petrol IC Engine, costing 3.8 Lakhs.
Both the vehicles are designed for commuting two people with the comfort of a car at the cost of a bike. The unique specialty of this vehicle is that it offers double seating capacity. One for the driver at the front and another for the pillion at the backside. So slim…!  Bigger than Bike, but smaller than a car.
It is very slim, but sturdy and safe & uncompromising on style and looks.
Best suited for driving in heavy traffic and an 'all-weather' vehicle helpful in all climatic conditions.
Compared to its other competitors in the market, it needs lesser parking space due to its slimbuilt. It offers a spacious boot space to carry the luggage safely.
Online booking for these two vehicles is commenced on 5th January, 2023. Whoever booking these two variants before 31st January 2023 will get an early bird discount in the total price to the tune of 6%. It is almost equal to the Booking amount…!
Those booking the vehicle will get delivery by November 2023.
Quote by CEO:
"Axlo Bicar variants are revolutionary vehicles in the market, which are definitely trend setters. More similar variants are in the pipeline"
More details on: www.axlo.co.in