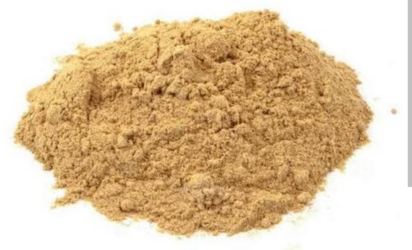 While wooden saw dust or wooden sawdust powder has various uses, it is often difficult to source it in many places. Thankfully, with ecommerce platforms such as BigShopTree.com, you can easily buy wooden saw dust powder online. When you order wood saw dust powder online at BigShopTree.com, here are some benefits you can expect.
Crisp, freshly made wooden saw dust – Top quality wooden saw dust has a non-sticky, free flowing character. The size, texture and color of the individual particles are consistent and there are no lumps or contaminants. Moreover, there are no bad odors or microbial depositions such as fungus. You can expect to get the top grade of wooden saw dust at BigShopTree.com.
Machine packed – Wood saw dust powder at BigShopTree is hygienically packed using automated machines. This ensures that the wood saw dust powder remains free from all types of contaminants. It is done to avoid any type of fungal or bacterial formations that can lead to bad odors and degradation of wood saw dust. Machine-packed wood saw dust powder has a much longer shelf life, which means you can store it for several months.
Affordable pricing – When you order wood saw dust powder online from BigShopTree, you can expect the most affordable prices. BigShopTree has its own manufacturing unit that supplies freshly made wood saw dust to customers. For retail orders, wood saw dust powder price at BigShopTree is Rs 150 per kg. Discounts are available for bulk orders, for which you can contact 9958980833.
Multiple quality checks – Throughout the process of wood saw dust powder manufacturing at BigShopTree, multiple checks are performed at every critical stage. It includes both visual inspection as well as laboratory tests to determine the water content and chemical properties of the wood saw dust. This helps ensure that customers get the best quality of wooden saw dust powder.
Prompt shipping – BigShopTree.com ships wooden saw dust powder across the country via leading courier companies. Depending on your location, you can expect to get delivery within 3-7 days. To order wood saw dust powder online, you can visit BigShopTree.com. You can also place your order directly by calling 9958980833.
Wooden saw dust powder has wide applications in and around the house. You can use it for making a layer of bed for your pets, mix it with glue to fix various cracks and crevices, sprinkle along with manure for improved soil fertility and easily take care of oil spills and other greasy substances. Wooden saw dust is also widely used in various crafts, decorative items and artworks. Uses of wooden saw dust is virtually limitless and it all depends on your creativity and the ways in which you plan to utilize it.
Buy wood saw dust powder online – bigshoptree.com
Contact – 8586867025 for your order and queries