The Philippines' dozens of islands have beautiful white-sand beaches. Resorts and hotels on the beach are plentiful. With so many holiday alternatives, it may be hard to choose. Travel and experiences are more appealing to some than accommodations. However, for some, a vacation wouldn't be complete without a stay at a top luxury beach resort.
Your vacation destination should be somewhere you'll have a nice time doing whatever activities you have planned. You're on vacation, so treat yourself to something special. To help you make the most of your Philippine Airlines booking and choose accommodation for your next trip, we've created a list of the best resorts in the Philippines. Some of the best hotels and friendliest vacation locations in the country are included here.
Fairways and Bluewater Newcoast, Boracay Island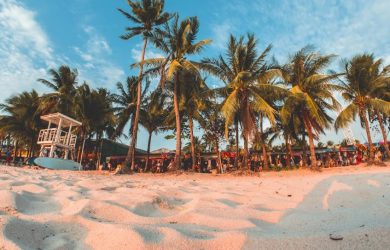 Try to relax and let go of your troubles to think more clearly. Experience this in a stunning environment at Bluewater Newcoast and Fairways on Boracay Island. You can enjoy swimming at one of four pools, golfing, or relaxing on your balcony with ocean views. You can also take part in a wide variety of other fun activities. Plan a spa day, get a massage, or unwind in the whirlpool.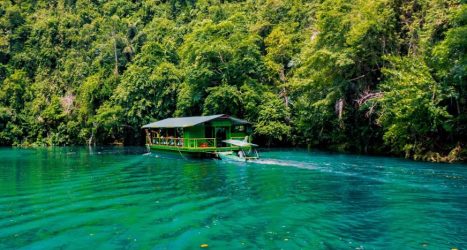 Its secluded beach with pristine white sand, palm trees, and well-kept surroundings make Bohol Beach Club a popular resort. It's a tropical paradise on Panglao Island in Bohol, a popular Visayas tourist destination. They also offer a garden-surrounded outdoor pool that seems like a paradise. This resort has 88 rooms, 80 of which are Deluxe Rooms with ocean and pool views. Each room is a mix of contemporary and classic Filipino design, with touches like hardwood furnishings and native artwork.
Crimson Resort and Spa, Island of Mactan
One of the world's best luxury resorts, Crimson Resort and Spa on Mactan, has earned several honours from travel journals and websites. Villas, outdoor pools, white sand beaches, and the ocean for jet skiing, banana boating, scuba diving, and kayaking. Take advantage of beachside weddings and eat at restaurants serving fresh lobster. Restaurants feature fried bananas and shrimp tempura, and spacious accommodations include customised sleeping baths.
Miniloc Island Resort, Palawan
Ecotourism resort Miniloc Island Resort is another El Nido highlight in Palawan. With native-designed water and beachside houses, it seems like a coastal community. There are also free kid's activities, billiards, table tennis, badminton, volleyball, frisbee, soccer, and more. Miniloc Island's proximity to Bacuit Bay makes El Nido lagoons and other Palawan tourist attractions accessible. You can swim with fish metres from your hotel on the island's house reef, which includes many marine species.
Plantation Bay Resort, Cebu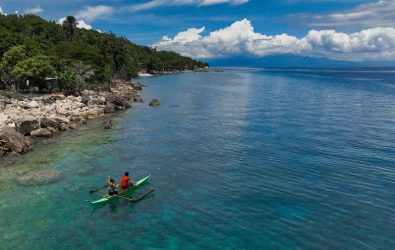 Even though Plantation Bay Resort is near the beach, you can canoe and paddle board without jumping waves. The resort's private canal is one of the world's biggest. A prime diving destination near the resort offers coral reefs and shipwrecks. The hotel is lovely like a tropical plantation. Restaurants feature fried bananas and shrimp tempura, and spacious accommodations include customised sleeping baths.
Daluyon Beach and Mountain Resort, Palawan
Since green is a calming colour that makes us think of nature, the Daluyon Beach and Mountain Resort is the perfect place to unwind. A beautiful greenery surrounds this modest resort on Palawan island. Wander through the woods, swim in a huge pool, or stroll on the beach. As the nearest resort to the Puerto Princesa Underground River, Daluyon offers a unique aquatic recreation.
Located in the province of Palawan, which is known for its stunning seascape, lovely islands, and limestone cliffs, lies the exclusive resort of Amanpulo. If you're seeking the best beach resort in the Philippines, you may want to consider this one. They are co-owned by the five-star hotel chain Aman Resorts International. When you book a tour of Palawan, you can count on having a relaxing and sumptuous experience away from civilization.
El Nido Resorts, Lagen Island
Lagen Island's El Nido Resorts promotes itself as an "eco-sanctuary" dedicated to protecting the natural environment. The resort is flanked on one side by a verdant forest and on the other by a calm bay. Bird watching, animal viewing, and taking in the sights of anything from the rainforest to limestone cliffs are all great ways to unwind here. You can also sail, hike, swim, or work out at the gym and then relax with a massage.