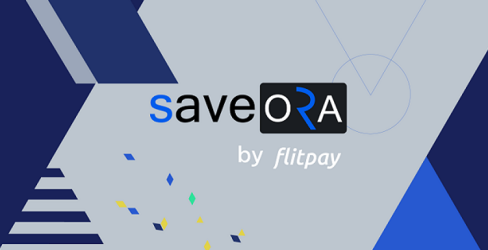 The Fast flourishing Crypto Exchange, Flitpay recently rolled out the brand-new reward-earning shopping website, Saveora, to make the shopping experience for consumers financially fitter.
Savvy shoppers can get significant discounts of over 90% through Saveora on an array of 3500+ product categories and over 1000+ online stores. They can select the product they want to buy from the official website of Saveora, which then directs them to the product site to make the purchase. The discount or reward availed through Saveora gets automatically initiated on purchases done via the website.
Saveora aims to become people's savings partner by offering discounts and big cashback deals on top eCommerce sites like Amazon, Flipkart, Nykaa, Myntra, and leading brands like Boat, Firstcry, Mamaearth, Rage Coffee, The Souled Store, Beardo, and many more. It also runs a lucrative Referral program that allows its users to refer Saveora to friends or family and earn a Rs 25 referral bonus plus 5% of the referee's cashback earnings. The referees get Rs 50 as the joining bonus once they sign in.
"Getting a rebate over every purchase may look small and insignificant, but recoupling every saving makes a huge difference in the long term. Incorporating Saveora into your shopping regime not only streamlines all online shopping destinations into one platform but also provides the best reward-receiving experience to the end users," says Flitpay & Saveora founder Akash Bansal.
Commenting on the upcoming plans of Saveora, its co-founder Ashish Sangai further shares that "Saveora is only in the initial stage of its expansion. More brands and products will keep adding to it. Hence, this is the best time to become a Saveora shopper and stay updated about all the upcoming offers and benefits."
Amid the rising commodity prices, saving money can be a tough nut to crack for consumers. However, adopting smart shopping habits, such as using the best cashback sites, can help them keep up their saving game. Every buyer must make a New Financial Year resolution not only to make money but also, to reserve the existing money.