When it comes to buying cell phones, the options can vary from the dirt cheap to the ones that cost more than a thousand bucks. In case of expensive cell phones, it would be better to choose a cellphone insurance plan.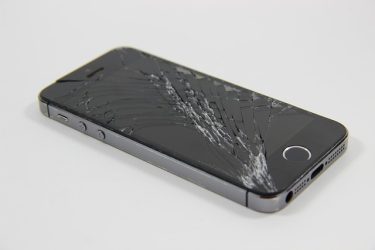 However, just buying cellphone insurance is not enough. You need to ensure that you adhere to the terms and conditions of the cellphone insurance. Violation of terms and conditions can prompt the insurer to reject your cellphone insurance claim. For more clarity, let's take a look at some factors that can prompt insurers to reject your cellphone insurance claim.
Delay in reporting damage or loss – You need to report the damage or loss of your phone to the insurer as soon as possible. The actual timeframe may vary from insurer to insurer. Some policies require you to mention the crime reference number for processing your cellphone insurance claim. This will be applicable in case your phone is stolen.
Damage caused by a non-family person – It has to be established that the damage to the phone or loss was caused when you or one of your family members was using it. If the damage was caused by an outside individual, with or without your permission, the insurance claim can be rejected.
Tweaking the phone's operating system – Activities like rooting or jailbreaking your phone can result in rejection of your cellphone insurance claim. Such acts are often used by hackers and criminals, which is why insurers do not encourage it. Rooting and jailbreaking can also impact the phone's performance.
Zero usage – When you file a cellphone insurance claim, the insurer will get your usage date from the telecom carrier. If there is no usage activity, some insurers may reject the claim. The IMEI number registered on the network should match the IMEI mentioned in the insurance policy.
Carelessness – Forgetting your phone at a public place and losing it subsequently can lead to rejection of your claim. Similarly, a claim will be denied if the phone is lost when kept in plain sight inside a car. Some insurers may demand a repair invoice of your car, as evidence that the car was broken into for stealing the phone. Other similar acts of carelessness will be investigated. If carelessness is involved, your claim can be rejected.
Self or third-party repair – Most insurers require you to get your phone serviced and repaired from an authorized center. In case you carry out the repairs on your own or get it done by a third-party agency, the insurer can reject your cellphone insurance claim.
Not paying the premium – Last but not least, your cellphone insurance will apparently lapse if you stop paying the premium. There could be a grace period, but beyond that, any claims will not be considered.