Apple discontinued shipping chargers when iPhone 12 series was launched in 2020. Environmental factors were officially declared as the key reason for the move. It is part of Apple's plan to achieve carbon neutrality across its entire supply chain by 2030. While environmental goals are relevant, discontinuing chargers has also been financially rewarding for Apple. To fix your curiosity, here's how much Apple makes by selling chargers.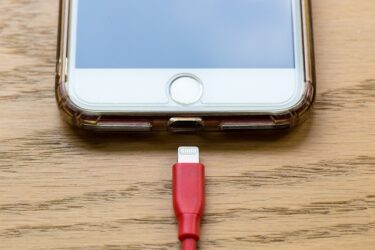 Apple's total savings on chargers – It is estimated that Apple has managed to save around £5 billion (approx. 6.5 billion) by discontinuing chargers with iPhone. This is applicable for the period when iPhone 12 was launched in October 2020 to first quarter of Calendar Year 2022. This is more than three percent of the company's overall revenue in 2022.
Reduced packaging and shipping cost – A significant percentage of savings come from reduced packaging and shipping costs. By discontinuing chargers, Apple has been able to reduce its shipping costs by around 40%. As the size of iPhone packaging has reduced, it is allowing the company to ship more devices in a single consignment. With millions of devices being shipped across the globe, every inch of space savings results in gain of millions of dollars.
Sale of accessories – It's true that not everyone buys a charger separately for iPhone. Some may already have one from an earlier iPhone or may be using a wireless charging pad. Some users may also be using aftermarket chargers manufactured by third parties. However, there are quite a few first-time users of iPhone who buy chargers along with the device. Through sales of chargers and other accessories, it is estimated that Apple has earned an additional £225 million (approx. $271 million).
Why Apple discontinued chargers with iPhones
Apart from its carbon neutrality goals, there are other supportive reasons that have prompted Apple to discontinue shipping chargers with iPhones. For example, one key explanation provided by the company is that many customers already have chargers for their iPhones.
iPhone chargers are cross compatible, so a charger from an earlier version can be used with the newer version of iPhone. Apple noticed that consumers have been accumulating chargers and they just lay around unused. With millions of unneeded chargers, it adds to the carbon footprint.
Another key reason is the goal to provide additional features with never versions of iPhone. Cost savings are not getting directly passed onto customers, but users will stand to gain in terms of advanced features being planned with newer versions of iPhones. Hopefully, this will create a win-win for all stakeholders.
While Apple's decision to discontinue supplying chargers with iPhones seems relevant in most parts, it may be a problem for new users of iPhone. Those who do not already have a charger will essentially end up paying more for an iPhone. It would be great if Apple can find a solution for this issue as well.