Cosmetic or plastic surgery has emerged as a popular choice over the last few decades. One of the key reasons is that surgical processes and outcomes have improved significantly with the use of advanced surgical techniques. People who care about their physical attributes are no longer afraid to undergo cosmetic surgery.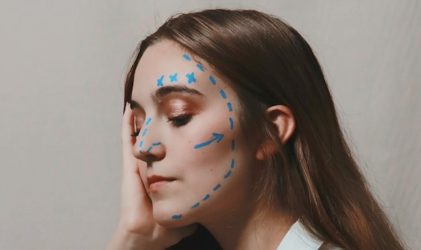 However, a lot will depend on the skills and experience of the cosmetic surgeon or plastic surgeon. For the best outcomes and to reduce post-surgery complications, it is important to choose the right plastic surgeon. Here are some steps you can take to choose the right plastic surgeon.
Choose a board-certified plastic surgeon – It is necessary that you choose a plastic surgeon who has been certified by the American Board of Plastic Surgery. Such a professional will have at least six years of experience in surgical procedures. And at least 2 to 3 years of experience in plastic surgery. A board-certified plastic surgeon would have also passed exhaustive oral and written tests.
Ensure the facility is accredited – When it comes to surgical procedures, a lot of things can go wrong. Plastic surgery is relatively safer than conventional surgery. However, there can still be complications. To reduce the risks, it is necessary to have a clean and sterile operating facility. The facility should have all the right equipment and trained staff.
Look for a facility that has been accredited. It will include accreditation from Accreditation Association for Ambulatory Health Care (AAAHC), Joint Commission on Accreditation of Health Care Organizations (JCAHO) and American Association for Accreditation of Ambulatory Surgery Facilities (AAAASF). Accreditation means that risk of serious complications is less than 1%. And the mortality rate is almost negligible at around one for every 57,000 patients.
Analyze your conversations with the surgeon – A surgeon who cares and follows protocols will ask you questions about your health and medical history. Such protocols are applicable for plastic surgeons as well. If the surgeon does not enquire about your medical history, it could be a red flag. If you do not feel convinced, you can probably consult another cosmetic or plastic surgeon.
Be watchful of overselling – There are certain plastic surgical procedures that could deliver better outcomes when done simultaneously. It is the surgeon's choice to inform you about all available options. However, if the surgeon is focusing too much on the additional procedures, it could be a red flag. Do some research to know if the surgeon's recommendations were relevant or just a way to increase the bill amount.
Look for trust and confidence – You should be able to feel comfortable with the surgeon. Your interactions should be able to establish trust and confidence in the surgeon. You should have the assurance that the surgeon can achieve desired results. That they will be there in case of any complications. If you do not experience such trust and confidence, you should probably consult another plastic surgeon.
If you are working on a budget, you can compare the cost of the procedures quoted by different surgeons. But cost should not be the primary criteria when it comes to choosing the right cosmetic or plastic surgeon. With the above tips and recommendations, you should be able to find the right plastic surgeon.