Online video games have been gaining immense popularity over the years, drawing thousands of enthusiasts into the professional gaming zone. Things are continuously getting better with advancements in technology such as super-fast 5G networks and more realistic animation. With dedicated gaming championships being organized across the globe, enthusiasts can think about a full-time career in online video gaming.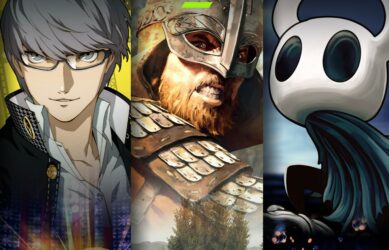 In addition to winning tournaments, there are various other ways in which gamers can make money. Here's a quick look at all the options through which you can monetize your gaming skills.
Live stream your play
This may require a lot of effort and time, as you will need to develop a loyal audience who will be watching your live stream. Things will be relatively easy and money will start pouring in when you have a decent size of live stream audience. You will also need to constantly improve your gaming skills, as that will help in getting consistent viewership. Twitch is a great platform for live streaming your play. However, you can also work through YouTube.
Gaming blogger
You can share your gaming expertise with others via your blog. You can cover as many topics as you want such as recent updates in gaming, information about players and tournaments, tips and tricks for various games, etc. When you have a sizeable readership and traffic, you can earn money via ad placements. You can also make money via subscriptions and donations.
Develop gaming guides and tutorials
Players need a lot of assistance when starting out with a new game. As an expert, you can develop dedicated guides and tutorials. Often, a lot of stuff is not covered by the official version of gaming documents. You can make a difference by sharing your personal experiences and insights, which will be hugely beneficial for a new gamer. Here too, you will be making money largely through ads.
Gaming podcast
If writing is not your thing, you can start your gaming podcast channel on sites like YouTube. If you have the gift of the gab and lots of expert advice for gamers, rest assured that you can quickly build a strong subscriber base. You can create a variety of content such as discussions, interviews, gaming updates, tips and tricks, Q&As, etc.
Paid promotions and sponsorship
If you have acquired fame in gaming and/or have a large fan following, you can promote products and services via your social platforms. Make sure you assess products you are promoting, as you probably wouldn't want to disappoint your loyal fan base.
Game tester
If you have experience in playing a wide variety of games and excelling at them, you can work as a game tester. New games require a thorough evaluation from various aspects, which is where your gaming expertise can be useful. You can make good amount of money as a game tester, depending on the company you are working with.