Online shopping platforms make it easier to find the product you are looking for. Moreover, it comes with the advantage of home delivery. However, one common grouse among buyers is the dynamic pricing used by many online ecommerce platforms including Amazon.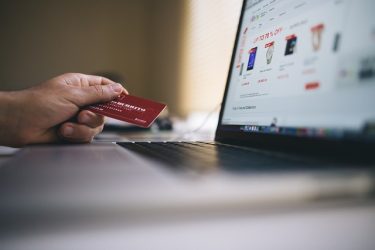 These online retailers use advanced algorithms to determine the price you may be willing to pay for a particular product. Accordingly, the price is displayed. If you are not careful, you might end up paying a higher amount than the market value.
With rampant price fluctuations, one wonders if there is a way to outsmart the dynamic pricing used by sites like Amazon. Here are some tips that can help you beat Amazon's dynamic pricing algorithms.
Use price tracker sites and apps – To outsmart Amazon dynamic pricing, you can use one of the price tracker platforms. You can use the web version or install the smartphone app or browser extension. Some of the popular Amazon price tracker tools include Camelizer, Keepa, Glass It and Honey.
Some of these are paid versions, so it will be desirable to use free tools. These price tracker tools will show the price history of a particular product. They will show the highest price, lowest price and average price over a specific time frame. With these tools, you can know when is the right time to buy a specific product from Amazon.
Login in an Incognito window – Make it a point to login from an Incognito browser window. Ecommerce websites place cookies that track your browsing history and other details. Such information can be used by the dynamic pricing algorithms. When you are using an Incognito browser window, such information will not be available to the dynamic pricing algorithms. You could possibly get lower rates on Amazon with this method.
Avoid buying during the start of month – Since people get salaries during start of month, it is possible that prices may be a bit on the higher side during this period. You can always come back after around two weeks to check the prices again.
Sometimes, you may have to wait even longer for Amazon to offer you the lowest price on a particular product. If you insist, Amazon often offers the best deals to its customers. It kind of memorizes your buying behavior and adjusts the prices accordingly.
Consider offline stores in your area – Sometimes, you may notice that prices just refuse to go down for a particular product. Amazon dynamic pricing algorithms also play it tough sometimes. In such cases, you can check offline stores in your area. It is possible that you may get a product at a much lower rate at an offline store.
Check Google Shopping – Searching for the product on Google Shopping can show a lot more results. You will find numerous other sellers, in addition to big names like Amazon. You can do some research to know if the seller is genuine or not.
While Amazon dynamic pricing algorithms are quite smart, you can attempt to beat them with your patience and use of price tracker tools. The above tips can help you save a significant amount of money.