Tools have always helped humanity to expand its horizons and gain control of the world it has inherited. The latest creation is Machine Learning (ML), which is a specialized field of computer science. In programs and applications powered by machine learning, the algorithms do not just perform predefined tasks and computations. Rather, they also have the ability to actually learn from their experiences. Machine learning is often used in conjunction with Artificial Intelligence (AI) for improved predictive analysis and decision making.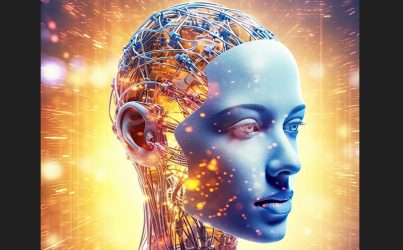 Machine learning is the new disruptive tool for businesses and it is being increasingly used to make better products and services and improve user experience and customer satisfaction. Machine learning can also be hugely advantageous for sales organizations, as it can be leveraged to boost everything from lead generation to customer acquisition and sales growth. For better understanding, let's take a look at how machine learning is helping maximize sales and drive revenue growth.
Enhance productivity and efficiency: Machine learning can automate most of the repetitive tasks such as gathering sales related data and uploading it to the CRM. This allows sales personnel to focus on their core-sales activities such as lead generation, client calls/meetings, etc. Machine learning can also analyze available leads and predict which one has the highest probability of being converted into a win. It can scan activities of sales personnel and provide recommendations about what they should be doing next in order to achieve their monthly sales target. There are many more areas where machine learning can help boost productivity and efficiency of sales personnel.
Create a dynamic sales team: Machine learning is helping create dynamic sales teams that are highly productive and efficient. All sales related data can be accessed through a single dashboard, providing a bird's-eye view of the team's activities and performance. It can highlight the sales personnel who have achieved their sales targets and the ones who are lagging behind. This creates healthy competition among team members and motivates them to work harder. Machine learning can help sales managers to identify the positive and negative aspects of the team's performance and take action accordingly.
Provide the right incentive: It's understandable that monetary rewards work great in terms of motivating sales personnel. However, the difficult part is to calculate the exact amount of monetary rewards to be given to eligible sales personnel. What if the incentive is less than the figure a sales rep may have in mind? This could demoralize them or they might quit. Incentives also cannot be excessive, as it would bleed the sales organization. Machine learning can analyze past data related to incentives and associated behaviors to recommend the most appropriate level of incentive to be given to sales personnel. This will also eliminate personal biases that humans often have.
Improve forecasting: Every sales organization is given a specific target to achieve in a year. Based on the targets, sales managers have to allocate various resources including manpower to achieve the goals. This can be a hugely complex task. If the resources are less, it can overburden the sales organization, and if there are excess resources, it would reduce the profitability of the sales organization. Machine learning can analyze past data and make highly accurate forecasts about the overall quantum of resources required to achieve a given sales target.
Increase customer acquisition: Machine learning is providing sales personnel key information about customer interests and behavior, which can be used to increase wins. With ML-powered sales enablement apps, such information is readily available to sales personnel anytime, anywhere. Machine learning can continuously track the current status of various interactions in the sales cycle and predict which deals are most likely to come through.
Improve customer retention: Machine learning can help predict the set of customers who are most likely to switch over to competitor's products. Based on this information, the sales organization can take remedial measures to fix the situation. It could be about offering discounts and freebies or introducing changes to the product features. This would be still profitable as compared to acquiring new customers.
Apart from the above, machine learning is also helping sales organizations to improve their risk management. Important decisions such as those related to sales strategies, choice of resources, predicting customer behavior, targeting new geographies, etc. come with considerable risks. Such decisions are hugely complex, as they are based on several different factors. Machine learning can analyze data and identify patterns to come up with recommendations that do not carry excessive risks.