Postman is a one-of-its-kind dedicated platform for developing and using APIs. Postman is a great tool for developers, who are looking to simplify processes involved in the API lifecycle. Postman allows seamless collaborations between teams and organizations, which helps create better APIs a lot faster. Postman was launched in 2012, when the founder Abhinav Asthana was working in Bengaluru at Yahoo.
Postman is truly unique, which is why it has been registering strong growth ever since it was launched. All of the codes are available online as open-source, which has helped major contributions from developers across the globe. Postman has made it a point to listen to user feedback and suggestions, which has helped make continuous improvements in the platform. The founders believe that anyone can copy Postman code. But Postman will still be ahead as it has the backing of millions of developers who constantly work to make the platform better.
History
Just like several other startups, the idea for Postman came up as the solution to a problem. It all started when the founders were working as coding interns at Yahoo Bengaluru. They were given the job of converting APIs into shareable format, so that other developers can use it in their projects. The job was quite challenging, as hardly any tools were available that can assess how the APIs worked. Debugging APIs was another challenge and everything had to be done manually. The entire cycle had to be repeated every time the API was updated.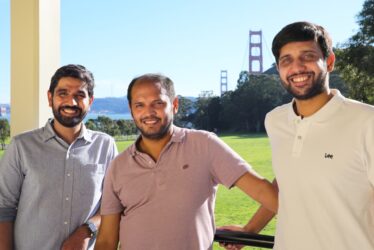 The founders faced similar challenges when they were working at TeliportMe. They tried to find tools that can help them, but none were available. This is when the founders came up with the idea of Postman. It started as a browser app, available on Chrome Web Store. Even Google was impressed with Postman and they displayed it on home page of Chrome store. Soon, the founders noticed that their platform was turning out to be hugely useful to developers across the globe. Since then, Postman has emerged as the preferred platform for API developers.
Funding
Postman has received investments worth $433 million via six rounds of funding. Some of the key investors include Nexus Venture Partners, CRV and Insight Partners. In 2020, Postman had raised $150 million in Series C investment round. The firm achieved valuation of $2 billion, thereby achieving the coveted title of Unicorn.
Acquisitions
Postman has not made any acquisitions in recent times.
Competitors
Postman competes with rivals such as MuleSoft Anypoint Platform, Stoplight, Boomi, SwaggerHub, Azure API Management, Kong API Gateway, Google Apigee API Management Platform, ReadyAPI, TestRail and UserTesting.
About the founders
Postman was founded by Abhinav Asthana, Ankit Sobti and Abhijit Kane. Abhinav currently works as the CEO at Postman. Earlier, he had founded TeliportMe. His work experience includes assignments at Grayscale Design, BITS360 and Yahoo.
Co-founder Ankit Sobti works as the CTO at Postman. He had earlier worked with companies such as Adobe and Yahoo. Co-founder Abhijit Kane had earlier worked with WalmartLabs, VMware, Adobe and Leaf Assist.