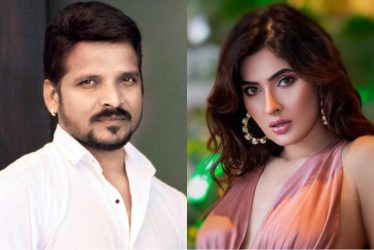 The much-awaited trailer of the song released which is giving the audience a glimpse of what they can expect from the song.
The trailer of 'Dagaabaazaa' starts with a melodious tune that sets the mood for the song. Shahid Mallya's soulful voice in the background adds to the overall effect, creating a mesmerizing atmosphere. Karishma Sharma, the leading lady of the song, looks stunning in the trailer, and her expressions are captivating.
The trailer features some beautiful scenic shots, along with close-up shots of Karishma Sharma, which add to the visual appeal of the song. The chemistry between Shahid Mallya and Karishma Sharma is also evident in the trailer, making the audience excited to see them together on-screen.
The lyrics of the song are heart-touching, and they beautifully convey the emotions of the song. The music video is directed by Manish Kumar, Sung by Shahid Mallya who is known for his soulful and melodious voice ,Rap by Deane Sequiera, Music by Maniish Sinha and Produced by Priyaanka Sinha and Sarabjit Kaur under the banner of Benefit Arts and Released by Panaroma Music.The lyrics are penned by Ashok Punjabi.
The trailer has received an overwhelming response from the audience, who are eagerly waiting for the release of the song. 'Dagaabaazaa' is set to release on 9th May 2023, and fans are eagerly waiting to see what the song has in store for them.
The he trailer of 'Dagaabaazaa' has created a lot of excitement among fans of both Shahid Mallya and Karishma Sharma. The song promises to be a soulful and melodious treat for the audience, and fans cannot wait to see the magic unfold on-screen.