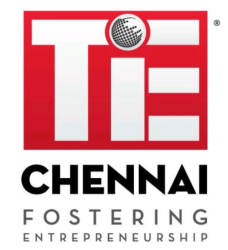 TiE Chennai and its Presenting Sponsor Nanban Ventures are proud to announce SHIFT 2023
An initiative of TiE Chennai, the largest personal transformation summit in Tamil Nadu. The summit aims to provide attendees with the knowledge, skills, and tools they need to make a positive change in their personal and business
The event will take place on April 29, 2023, at the IIT Madras Research Park, Chennai. It will feature renowned speakers, TiE Sandhai, networking opportunities, and much more.
The summit will bring together a diverse range of speakers, including experts in personal development, leadership, entrepreneurship, and innovation. Some of the confirmed speakers for SHIFT 2023 include:
Dr Ashwin Vijay, Orthopaedician, Health Expert, Motivational Speaker
Hemachandran L, Founder CEO | Avatar Live
M Kumaravel, Founder | Madras Coffee House
Kutraleeshwaran V, President | Nanban Ventures
Ramesh, Managing Director | Pothys
K.Ranganathan, CMD | CavinKare, President | TiE Chennai
Prasanna Venkatesh, Co-Founder | Madras Coffee House
Sudhanshu Mani, Ex-GM, ICF & Design Engg | Vande Bharat
Suresh Kumar, Founder & CEO | Pepul
Suresh Ramanujam, CEO & Founder | Metis Family Office
And many
The summit will also feature TiE Sandhai, where attendees can connect with sponsors and exhibitors. Some of the sponsors and partners for SHIFT 2023 include:
Presenting Sponsor: Nanban Ventures
Powered By Sponsor: Metis Family Office Ltd
Powered By Sponsor: DAC Developers
Event and Branding Partner: Brand Avatar
Speaking about the event, TiE Chennai Executive Director, Akhila Rajeshwar, said, "We are thrilled to host the second edition of SHIFT 2023, with our Presenting Sponsor Namban Ventures. The summit will provide attendees with a unique opportunity to learn from a curated lineup of speakers, who will be sharing their insights on various aspects of growth, transformation and development. We believe that SHIFT 2023 will be a one-of-its-kind experience to our participants."
Tickets for SHIFT 2023 are available now on the official website tiechennaishift.com.
For more information about SHIFT 2023, contact TiE Chennai at support@tiechennai.org .
Contact:
TiE Chennai Secretariat
Email: support@tiechennai.org
Phone: +91 7200024900 | +91 915028887