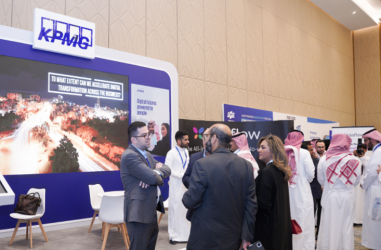 Dubai, 2023: In the rapidly changing landscape of digital transformation, companies are embracing low-code and no-code platforms to efficiently create and deliver software that meets high standards for quality and speed, even when facing constraints like limited budgets and resources. Low-code and no-code technology empowers both experienced developers and non-technical business users to design and customize applications of different levels of complexity, enabling them to swiftly and effortlessly meet the evolving software development needs of the business.
About 60 percent of the company managers in one of KPMG's large-scale survey rated low-code development as "critical to very critical" for the further performance of their companies, both from an operational and a strategic point of view.
To all the digital transformation and technology leaders sitting across the round table, An estimated 70% of new business applications will use low-code/no-code technologies by 2025. This meteoric rise underscores the immense potential of low-code and no-code solutions in revolutionizing the world of software development.
In-line with the disruptive boom, the 3rd edition of The Middle East Low-Code No-Code Summit 2023 is gathering 120+ C-level technology & digital transformation leaders and Government authorities with an agenda to delve into an wide range of topics —exploring challenges, Enterprise Grade LC/NC solutions, implementation, seizing opportunities, and charting the path forward. Summit Website & Agenda
The UAE's 120+ Elite Technology Leaders Under One Roof
The summit is expected to attract a diverse range of C-level attendees, including digital transformation leaders, tech enthusiasts, low code & no code implementers community, Government officials and academics. With such an elite packed room, networking and partnership opportunities are limitless.
Exhibition
The Middle East Low-Code No-Code Summit 2023 will host a cluster of highly curated global Low-code and No-code technology solution providers such as KPMG, Outsystems, Kissflow, HCL, TechCarrot, WaveMaker, S4 Digital, ToolJet, RapidData, Creatio, Nagarro and VisionForge among others.
The companies will display a spectacular exhibition of their technological capabilities & innovation through:
Case Studies
Success Stories
Live Demos
Technical Presentations & more
Thought Leadership
The summit is all set to go live with 20+ industry experts who will take the stage to shed light on various blocks from the low code and no code spectrum.
Evandro Oliveira, COO, Private Office of His Highness Sheikh Hamdan Bin Ahmed Al Maktoum, Ahmad Altarawneh, Senior Strategic Transformation Consultant, Dubai Police, Hoda A. Alkhzaimi, Co Chair, Global Future Council, World Economic Forum among others will be a part of the stellar speaker line-up.
The speakers will be seen engaging in crowd interactive discussions across:
Keynotes
Technical Presentations
Panel Discussions
Fireside Chats
Recognizing Low Code No Code Pioneers & Innovators
Low Code No Code Awards is a major segment of the summit that plays a pivotal role in recognizing and celebrating the pioneers and innovators who are shaping the future of software development. By acknowledging excellence in this field, these awards inspire further innovation and drive the adoption of low code and no code technologies across industries, ultimately benefiting businesses and end-users alike. Know more
Middle East Low Code No Code Summit 2023 – 3rd Edition is poised to be an unmissable event for anyone interested in exploring the transformative potential of LC/NC.
For more details & to register and get your complimentary VIP access passes now, visit: https://melowcode.com/register/
Join our community on LinkedIn
To Sponsor/Exhibit head over to: https://melowcode.com/become-a-sponsor/
——————————————————
For media partnerships email us at info@makconferences.com
Locations:
MAK Conferences
Office 208 | Detroit House Dubai Motor City,
Dubai, UAE
Media Contact:
Shayantani Gupta
Shayantani@makconferences.com