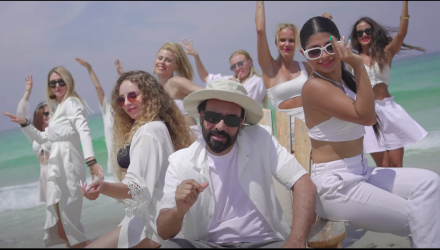 On July 31, 2023, Babbu Maan releases his much-anticipated song "Ashique Mizaj." This captivating tune is ready to break beyond the norms of modern music with its unique blend of soulful melodies, impassioned lyrics, and enticing rhythms. In "Ashique Mizaj," Babbu Maan sings about his love experiences, daring to admit his sentiments and being labeled as "crazy in love" by others. In the video for the song, he is shown dancing carelessly amid females and introducing himself as Ashique Mizaj.Babbu Maan, the Super Star Punjabi singer and composer, is thrilled to be wowing music fans all over the world with the release of his new music single, "Ashique Mizaj."
The song, which is a musical voyage of love, passion, and emotions, highlights Babbu Maan's outstanding musicianship and ability to connect with listeners of all ages. Babbu Maan created the music and wrote the lyrics for the song. Mellow D performed the RAP, while R Swami directed the video. "Ashique Mizaj,". It's a song about being appreciative for all facets of love. Babbu Maan delivered a really immersive musical experience. By delving deeply into the worlds of romance, heartbreak, and the delicate nature of relationships.
Babbu Maan fans who have been waiting for this new song may now listen to "Ashique Mizaj" on streaming platforms via the Boss Musica channel. This is wonderful news for all of his followers throughout the world. Maan is continually pushing the limits of Punjabi music, leaving an indelible mark on the music industry.
Babbu Maan's hit Hindi songs include 'Challa' from the Emraan Hashmi film Crook, 'Jugni' from the Jimmy Shergill and Mahie Gill film Saheb Biwi aur Gangster, and 'Rab na kare' from the Kangana Ranaut and Bobby Deol film Vadaa Raha. His song 'Bhari Mehfil' was just released on iTunes, rapidly catching his fans' hearts and becoming a favorite melody sung by many.
Over the course of his multi-decade career, he has established a large and loyal fan base in India and around the world. Babbu Mann is well-known in the Punjabi entertainment industry for his beautiful voice and thought-provoking lyrics. Listeners may enjoy "Ashique Mizaj" on all major streaming platforms, bringing it to music aficionados all around the world.
song Link -https://youtu.be/liiqEveLDbE