Todd Young is an American politician, currently serving as the senior United States senator from the state of Indiana. Todd is a member of the Republican Party. He has been a senator since 2017. Indiana is not necessarily any party's stronghold, as both Republican and Democratic candidates have won elections in almost equal amounts. However, since 2010 general election, Indiana has been retained by Republican Party.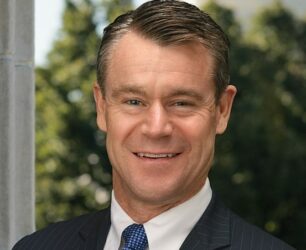 Todd Young came to prominence in his political career, when he won the 2016 general election from Indiana. He defeated his nearest rival Evan Bayh of Democratic Party by a margin of more than 265,000 votes. Todd received 52.11 percent of the votes, whereas Evan got 42.41 percent of the votes cast.
Todd won again in 2022 general election from Indiana. He defeated his nearest rival Thomas McDermott Jr. of Democratic Party by a margin of more than 385,000 votes. In 2022, Todd had improved his vote share to 58.62%. The runner-up had received 37.87% of the votes.
Early life, education and professional career
Todd Young was born on August 24, 1972 to Nancy R. and Bruce H. Young. He was born in Lancaster, Pennsylvania. He completed his schooling from Carmel High School, located in Carmel, Indiana. After high school, Todd joined the United States Navy. While on deputation in Chicago area, Todd completed his MBA from the University of Chicago Graduate School of Business.
After leaving the navy, Todd studied at University of London and completed his MA in American politics. For a brief period, Todd had worked as an adjunct professor at Indiana University's School of Public and Environmental Affairs. He had specialization in public affairs.
While working as a professor, Todd also attended law school at night. In 2006, he received his J.D. from the Indiana University Robert H. McKinney School of Law. Later, Todd had worked with Tucker and Tucker, P.C, based out of Indiana. He had married Jennifer Tucker in 2005.
Political career
Todd Young gained experience in the world of politics when he started working with a conservative think tank named The Heritage Foundation. Later, he worked as a staffer with U.S. senator Richard Lugar. Next, Todd worked as a volunteer for Mitch Daniels's campaign for governor of Indiana. He served as a delegate for the Indiana Republican state convention. He served as Assistant Deputy Prosecutor for Orange County, Indiana during the period from 2007 to 2010.
Prior to being elected as a senator, Todd had won the United States House of Representatives elections in Indiana, District 9 in 2010, 2012 and 2014. He later won the senator election from Indiana in 2016.
Personal pursuits
Todd Young remains committed to the welfare of people in his state.