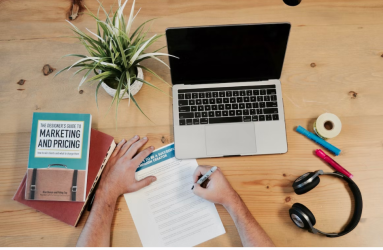 A new study by Workamajig has researched marketing strategies to identify the best tips for businesses to follow and the top trends to improve your skills in 2023.
With the world becoming saturated by brands, it's now more important than ever to have a clear marketing strategy. By analyzing data on consumer behavior, marketing trends, and other key metrics, marketers can better understand what works and what doesn't in their marketing efforts.
These key metrics are paramount to any online business or marketing team and should be a key pillar in your digital marketing strategy. They can also help identify new opportunities for growth and help make more informed decisions that help optimize your overall marketing strategy.
So, how can you ensure a successful marketing strategy with results?
Here are the top 10 creative marketing tips & trends to know in 2023:
Compelling copy draws 7.8 times more site traffic and produces better brand recall.
Content with at least one list every 500 words receives 70% more traffic.
Personalized calls to action (CTAs) increase conversion chances by 202%.
Consistent presentation of a brand with the help of design can boost sales by 33%.
88% of online consumers are less likely to return to a site after a bad experience, and 39% of users will stop engaging with a website if images won't load or take too long to load.
68% of online experiences begin with a search engine, and 53% of US consumers say that they research products using a search engine before deciding whether or not to buy
SEO drives 1,000%+ more traffic than organic social media.
Social media posts with visual assets deliver a 650% higher engagement rate than plain text posts.
83% of surveyed internet users prefer watching video content on YouTube over any other platform.
Most TikTok users are from affluent households with a total income of $100k or more.