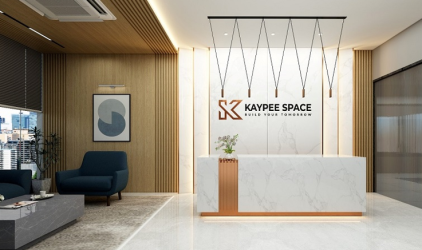 Bengaluru – Kaypee Space, an innovative new player in the realm of premium managed office space in Bangalore, is proud to announce its much-awaited entry into the Bangalore market. With a bold vision to revolutionize the workspace experience, Kaypee Space aims to introduce 6000 seats in prime locations across Bengaluru, including Indiranagar, Koramangala, and HSR, within the next quarter.
"We are delighted to introduce Kaypee Space to Bangalore," declared Mr. P. Veeraraja, Director of Kaypee Space. "Driven by our unwavering commitment to excellence and innovation, our goal is to provide businesses with an unparalleled premium managed office space experience that goes beyond their expectations." He further emphasized, "Kaypee Space stands as a testament to our dedication to diversify and innovate within the commercial real estate sector. With the expertise of our team and the support of the Kaypee Space family, we are confident that this venture will set new industry standards."
Kaypee Space is guided by a customer-centric approach, placing personalized service and exceptional client experiences at the forefront. With a team of seasoned professionals, the company is dedicated to offering round-the-clock support, ensuring seamless operations for businesses within their Coworking space in Bangalore.
As Bengaluru's office market experiences an escalating demand for top-tier managed office spaces, Kaypee Space is ideally positioned to meet this growing need. Leveraging their unique brand identity, strategically chosen locations, and the strong backing of the esteemed K.P. Group, Kaypee Space is poised to become the preferred choice for businesses in search of distinguished Managed workspace in Bangalore.
The launch of Kaypee Space in Bangalore marks a momentous milestone in the city's commercial real estate landscape. The brand extends a warm invitation to businesses of all sizes, inviting them to experience the future of work, where premium managed office spaces converge with exceptional service and unparalleled convenience.
For more information about Kaypee Space, please visit
www.kaypee.space
contact 9916166677.
About Kaypee Space
Kaypee Space is a leading premium managed office space brand with multiple locations in Bengaluru, including Indiranagar, Koramangala, and HSR Layout. Backed by the K.P. Group, a renowned conglomerate with over six decades of expertise in Finance, Textiles, Export & Import, Petroleum Products, E-Commerce, and Commercial & Residential Real Estate, Kaypee Space aims to redefine the workspace experience by providing thoughtfully designed work environments that inspire productivity, foster collaboration, and offer exceptional service.