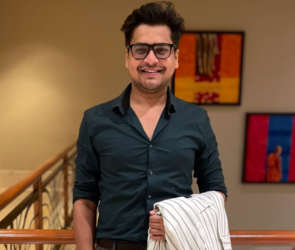 What makes Co-living industry different is that it provides an accommodation with minimal documentation where one can get access to comfortable, safe and better options. There is an opportunity to build new-age, tech-enabled co-living spaces catering specially to the young section of the population. Unlike the western economies, where co-living primarily caters to the upwardly mobile urban communities, India actually has an opportunity to turn co-living spaces into more affordable spaces. Basically, the goal is to provide India's young, migrant population affordable, safe, serviced and healthy co-living spaces, where individuals feel at home, thereby having a huge positive social impact within the communities where these spaces operate. Here quoting Kirby Dunn, Executive Director of HomeShare Vermont:
"We're social beings – we're really not meant to live alone."
On the other hand, the evolving pandemic and lockdown have momentarily slowed down operations as well as begun to question the way of functioning across various segments and Co-living is no different. According to a data, around 65 per cent of India's population is under the age of 35 and in the coming years this number is set to grow. Whereas, nearly 30 per cent of the urban population in India resides in rental housing. The metro cities in India have witnessed rapid growth in-migration, which has put considerable pressure on the existing rental housing set-up which itself was not historically designed in order to cater to the demand. With more millennials entering the workforce and contributing towards a major proportion of the population, their lifestyle choices will contribute towards a greater need for organised rental housing.
According to a joint report by JLL and FICCI titled 'Co-Living – Reshaping Rental Housing in India', the co-living segment in India is expected to offer a business opportunity of approx. INR one lakh crore by 2023. While it has been suggested that the shift to remote work might jeopardize the future of Co–living, Co-living operators are responding. Several are planning to accommodate more remote work, whether in the form of reorienting amenities towards coworking spaces or including in-unit work spaces. Further, some data suggest that residents of Co-living properties will likely continue to need a traditional office, at least in part.
The pandemic has compelled people to prefer places that offer greater safety along with fully furnished facilities. The lockdown induced a strong need to find new ways for building and sustaining human connections than ever before. In consideration to the extensive offerings that co-living spaces and shared accommodations offer, along with ensuring enhanced safety protocols, this alternative will gradually become a necessity for modern migrants as they adjust and familiarize themselves with the new normal. Cushman & Wakefield's research on Co-living 2021 suggests that the demand by singles living on rent shall grow from 1.97 million in 2019 to 2.61 million by 2025 in the top 8 cities of India.
Millennials also look for other ways to fulfill their social needs. Social encounters are highly regarded and are way more frequent if barriers of distance and time are reduced. Co-living spaces need to step up their facilities to endure our new reality. Health safety protocols, restrictions on the number of roommates and spacious common areas become nonnegotiable. Taking into consideration the pattern of the movement of the young towards the Co-living sector, it can be said this segment can indeed survive and adapt after the pandemic and continue to offer the lifestyle, structure and philosophy millennials are in search of. Times of hardship are known to foster creativity and to boost value-driven products. In the post-COVID world, a convenient community to live and meet like-minded people in could prove to be good deal. As said by Maya Angelou:
"The ache for home lives in all of us, the safe place where we can go and not be questioned."