Android 14 is currently in Beta testing phase with the Beta 2 version released recently. It is available for developers as well as users. People can check out the Android 14 Beta version on their Pixel devices, as well as eligible phones from manufacturers like Lenovo, Nothing, OnePlus, Oppo, iQOO, Realme, Techno, Vivo and Xiaomi. Android 14 will undergo platform stability tests from June onwards and final launch is expected around August-September.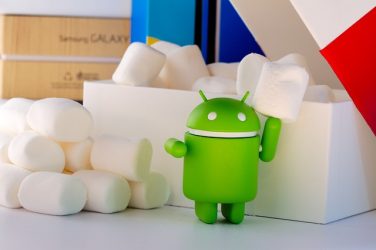 Just like earlier versions, users can expect a host of new features with Android 14. While quite a few features are still under testing phase, there are some likely updates that will make it to the final launch stage. To understand that, here's a look at what's new in Android 14.
Customizable lock screens – This feature is already available with Apple iOS 16. So, it is only natural that Android has something similar. With Android 14, users can customize their lock screen with several different options. For example, a more dynamic lock screen can be created with data like weather charts. Users can also choose quick access buttons on the lock screen such as flashlight, QR code scanner, etc.
AI generated wallpapers – With Android 14, users will be able to create really unique wallpapers and cinematic backgrounds with the help of inbuilt AI tools. Such wallpapers will be a refreshing change in comparison to the usual images of buildings, nature, animals, etc. This new wallpaper feature will be powered by Google's text-to-image diffusion model, wherein the AI can transform user's ideas into images and graphics.
Ultra HDR photos and videos – With Android 14, users will be able to click and view images in Ultra HDR. Users can expect a significant improvement in the sharpness and color contrast of their photos. Android is often criticized for its photo quality, but things are expected to improve with support for Ultra HDR.
Call streaming across different Android devices – Android 14 is expected to get a new inbuilt platform for streaming calls even on devices that do not have mobile data. Something similar is already available with iPhone, wherein users can take phone calls from their synced iPad, MacBook and Apple Watch.
Longer battery range – With Android 14, users can expect their mobile batteries to run longer per charging cycle. There will be strict restrictions on apps and processes running in the background. Customization options will be available to users to deal with any specific requirements related to app usage.
Improved protection from malware – We often hear news that malware has infected Android apps. Based on its investigation, Google has found that malware often targets older Android versions. Such cases occur when users download apps from other sources and not from Google Play Store. With Android 14, there will be restrictions on installing apps from third-party sources. This will help reduce malware attacks.
Seamless dual-SIM switching and support for eSIM – People who use dual SIMs can tell you that it is not an easy process. Android 14 will be looking to simplify things by making switching between dual SIMs with just a single click. Android 14 will also be looking to improve integration in phones that have physical SIM and eSIM.
There are various other interesting updates being tested for Android. Some of these may be available with Android 14. Overall, users can expect better performance, higher battery life, a range of new features and improved security with Android 14.