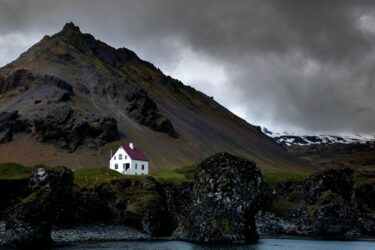 Iceland is quickly becoming one of the most popular travel destinations in the world. But with its increasing popularity, many people are wondering if it's a safe place to visit. The answer is an overwhelming yes. Iceland is one of the safest destinations you can choose for your next trip, and there are several reasons why. In this blog post, we'll take a look at five reasons why Iceland is the safest destination for your next vacation.
Low crime rate
If you're planning a trip to Iceland, one of the main things you'll want to consider is safety. Fortunately, Iceland has a very low crime rate and is considered one of the safest countries in the world. According to the United Nations Office on Drugs and Crime, Iceland had the lowest rate of intentional homicide in Europe in 2019, with only 0.2 per 100,000 people. This means that travellers can feel safe knowing that their risk of being a victim of violent crime is low.
Reykjavik is a very safe city
If you are planning a trip to Iceland, you can feel secure knowing that Reykjavik is one of the safest cities in Europe. According to Numbeo, Reykjavik has a crime index of just 24.82, which is significantly lower than other European cities like London, Paris, or Berlin. The city also has an excellent police force, who are highly trained and very effective in maintaining a safe and secure environment. Additionally, the streets of Reykjavik are very well-lit, making it easy to walk around safely during the day or night.
There are plenty of things to do in Iceland
If you are a fan of outdoor activities, then Iceland is the perfect destination for you. Iceland offers a variety of outdoor activities such as hiking, whale watching, kayaking, and glacier tours. You can explore some of the most stunning nature in the world and experience the beauty of Iceland's diverse terrain. And If you're a history buff, you can visit museums, galleries, and monuments to learn more about the country's culture and history.
The people are friendly and welcoming
Iceland has a unique culture that welcomes visitors and is extremely welcoming to those travelling to their country. The Icelandic people are warm, kind and friendly, and many visitors report feeling safe while they're in Iceland. Most Icelanders speak English and are more than happy to help travellers out with any questions or needs they have. For the most part, crime is very low in Iceland and is mostly limited to property crime, such as vandalism or theft. This makes it a great place for solo travellers and families who want to feel secure during their time in Iceland.
There is a low risk of natural disasters
If you are looking for a destination with a low risk of natural disasters, Iceland is a perfect choice. It is located at a great distance from any tectonic plates and is away from major volcanoes and active earthquake zones. As a result, Iceland rarely experiences any significant earthquakes or volcanic eruptions. The most frequent natural disasters in Iceland are heavy winds, flooding, snowstorms and avalanches, which are all manageable and unlikely to cause too much damage or disruption.