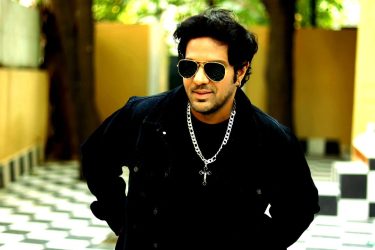 Actor Raajveer Sharma is going to make a tremendous comeback in Bollywood. Acting in many songs and films together.
It is often heard that it is very difficult for actors coming from outside Bollywood to make a place here, but some people not only make their mark on the basis of their talent but also make a special dominance in Bollywood.One of such few actors is actor Raajveer Sharma. Who made his acting debut with a big film like 'Rang De Basanti' and then played the lead actor in a film called 'Ruslaan'.
Moushumi Chatterjee's daughter Megha was in the lead role with Raajveer Sharma in this film. Actor Raajveer Sharma's performance in this film was highly praised, he also received many honors in the field of acting. But to handle the family business, he took a break from acting.
Recently, actor Raajveer Sharma was encouraged by his special friends, actors Darshan Kumar and Gurmeet Chowdhary, to try his hand again in the field of acting, after which Raajveer Sharma also constantly came in contact with his friend directors and filmmakers in Bollywood and as a result today He is working in many music albums and films. Whose shooting is going on in Mumbai, Delhi, Himachal and Chandigarh.
Raajveer Sharma is also producing films, web series and music albums, which is giving him prominence in Bollywood.
Recently his company Filmgiants Pvt.Ltd. has completed the music recording of his second song 'Raat Hoon Main'. In which Raajveer Sharma and Mr. Saurabh Tiwari (Joint Secretary, Central Secretariat, Government of India) will be seen in the lead roles. The shooting of this song is going to happen soon in Srinagar and Pahalgam of Kashmir. The music of this song is given by famous Bollywood music director Raees. The song is sung by famous singer Aishwarya Pandit and Raees's son Sam.
Significantly, the shooting of the first song of the Filmgiants Pvt.Ltd. Company was recently completed in Delhi. The name of this album has been named 'Apni Mohabbat' which is going to be released soon. The specialty of this song is that its Lyricist is Mr. Saurabh Tiwari. And Raees and Sam have composed the music and vocals for the song.The Co-producer of the song are Vikas Nonach and Shikhar Verma and it is headed by Saurabh Tomer and directed by Akshay Rahi
The song will feature actor Raajveer Sharma and Delhi based actress Yukta Sharma in the lead roles. Punjabi actress Priyanka is playing the lead role opposite Saurabh Tiwari
Saurav Ray, another Joint Secretary to the Government of India, has also played a role in the album 'Apni Mohabbat'. it will be released with great fanfare in a five star hotel in Delhi. In which well-known personalities of the country will be involved.
Raajveer Sharma told that he is very satisfied with his upcoming album 'Apni Mohabbat'. And they are sure that this song is going to be a super hit. Also, referring to his upcoming film, he told that he is currently acting in two web series as well as working in a Bollywood film which is being directed by a famous Bollywood director.
He said that when the time comes, he will release all the information about this film to the media and at present he is very busy with music videos and web series being made under his banner.
Complimenting singer Aishwarya Pandit and Sam, Raajveer Sharma said that our second song has been recorded very beautifully and in a wonderful way. And its shooting is also going to be done in a very grand way. Aishwarya pandit is a big name today as a singer and Sam is also a rising star. Whose pairing will do wonders with this song.
When our correspondent asked Raajveer Sharma that who would be the heroine opposite him in this song, he said that we are going to cast a good actress as per the requirement of the song, for which some Bollywood actresses have been approached and soon we will give you its news too.