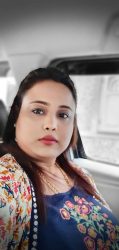 If one googles about the best criminal lawyer in Kolkata, the one name that will definitely pop up is Advocate Payel Ghosh. Adv. Payel is a talented lawyer at Alipore and also practices at all Lower Court in West Bengal.
She has devoted 10 years of her life to the cause of keeping justice as she recapitulates in this famous quote, "to advocate, for those who cannot tell their own stories, to defend those whose freedom is in peril, to prod a nation to ask of itself: for who am I, and for what was I created?"
In 2013, Adv. Payel enrolled with the Bar Council of West Bengal and she is also a member of the Alipore Bar Association. She has worked frequently in the field of criminal law and has active contributory in exemplify exceptional legal services, blending profound expertise cordiality, and attentiveness.
Adv. Payel has a huge earnestness of the law, combined with precise attention to detail, and instills unwavering confidence. She alone has handled a variety of cases like Anticipatory Bail, Cheque Bounce, Child Custody, Civil Court Marriage, Criminal Divorce, Domestic Violence, and Family cases.
She has also participated in a number of high-profile cases and has an excellent record to show for it. Her urge to learn the importance of Law and Justice has led her to the journey of the Legal industry. She keened to discern Criminal law and that's how we found one of the most desired advocates in India, for her client's justice. Her deep-rooted comprehension of the crimes against women rights, and any right to Justice has been a boon to the sufferers and needy. Her personal approach towards every case is not a cup of tea for all. One can approach her at her email at – gosh.payel84@gmail.com