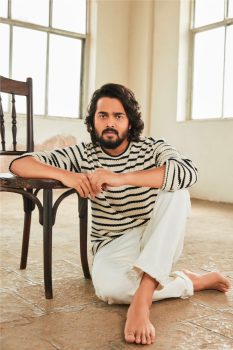 Renowned creator and entertainer Bhuvan Bam has invested extensive effort and time in crafting the script and dubbing for the highly anticipated Takeshi Castle Reboot. In a remarkable display of commitment, as per a source Bhuvan undertook over 120 days to ensure that the show's new rendition lives up to its iconic legacy.
Stepping into the role of the voiceover artist for the beloved Japanese Game Show, Bhuvan Bam is set to take the reins as the new host. Takeshi Castle, a cultural phenomenon during the early 2000s, owes much of its popularity to the uproarious voiceover provided by the legendary Jaaved Jaaferi. His witty commentary left both children and adults in fits of laughter.
Recently, Amazon Prime Video announced the much-anticipated Reboot version of Takeshi Castle, featuring Bhuvan Bam as the fresh voice behind the show. Known not only for his popular character Titu Mama but also for his exceptional storytelling abilities, Bhuvan took on the monumental task of scripting and dubbing, ensuring the show's revival is nothing short of spectacular. With Bhuvan's meticulous attention to detail and his dedication to capturing the essence of the original, fans can expect an exhilarating experience that pays homage to the show's nostalgic roots while introducing a fresh, modern twist.
The source close to the production said, "Bhuvan wanted to make sure the iconic Takeshi Castle gets the reboot it needs and deserves. Making sure to give the a fitting twist to current times of this old classic was the main intent and aim. Bhuvan and team wanted to bring this iconic show to current audiences and hence spent a great deal of time. They spent over 4 months to get both the script and dubbing process to near perfection".
Takeshi Castle Reboot promises to be a thrilling adventure for both loyal fans of the classic series and new audiences alike. Bhuvan Bam's multifaceted talent and unwavering commitment are poised to bring a new era of entertainment to the screens.