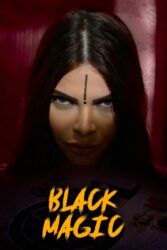 Out of the three short films that the Chopra girl has completed, the first one to hit the air is titled, Black Magic, a psychological thriller.
When asked about her experience, Sherlyn said, "On the last day of the shoot, during the filming of a crucial scene of Black Magic, my crew and I witnessed some mysterious incidents such as the flickering of lights and sudden fall of a lamp which could have caused severe injury but I escaped with a minor cut! I was traumatised and froze for a moment, as in a blink of an eye, a black cat at the location just took my breath away! I don't know what exactly was happening but it all seemed very unnatural! The entire crew was so spooked that the crew members started chanting Hanuman Chaalisa until the shoot got over!"
A leading film critic who has seen Black Magic says, "Watching Sherlyn Chopra play the antagonist in Black Magic has literally given me goosebumps! Her cold, evil demeanour is too good to be true!"
Black Magic is slated to be out soon on a leading OTT platform.