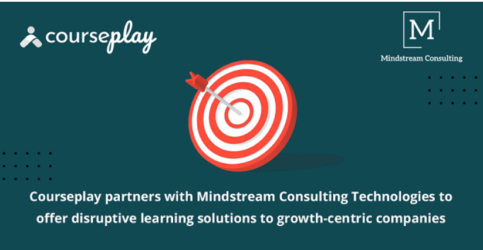 [Mumbai, Maharashtra] – Courseplay, a leading provider of Learning Experience Platform, and Mindstream Consulting, a respected HR consulting firm, have announced a partnership to deliver cutting-edge learning solutions to businesses in India.
The partnership brings together Courseplay's expertise in tracking the whole 360 degree employee growth on its platform with Mindstream Consulting's experience in providing learning solutions to help businesses train their workforce effectively. The two companies will work together to design, develop, and implement tailored learning solutions that meet the unique needs of each organization.
"Mindstream has a diverse team of domain experts and thought leaders that cater to market leaders across the country," said Arjun Gupta, CEO of Courseplay. "We are thrilled to be working with them to offer our employee learning and growth solutions to an even larger market."
Mindstream Consulting has a proven track record of helping companies develop effective learning programs that improve employee performance and increase organizational efficiency. By combining Courseplay's powerful learning technology with Mindstream Consulting's consulting services, businesses can expect to receive a comprehensive learning solution that delivers measurable results.
"One line on the partnership," said Sunil Singh, Founder of Mindstream Consulting. "Two lines of the partnership "
Together, Courseplay and Mindstream Consulting are committed to helping businesses enhance their learning and development initiatives. The partnership offers businesses the ability to implement a comprehensive learning solution that drives performance improvement and maximizes organizational efficiency.