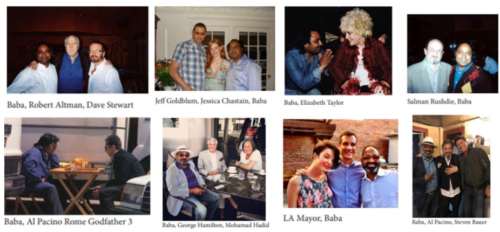 A popular new pizzeria has locals excited for fresh pizza, daily baked breads, and desserts.
Pizza & Pao Pizzeria and Bakery is the latest culinary addition to South Goa in Patnem Beach and is now open daily from 8 am – 11 pm. In preparation for the new pizzeria the chef-owner Baba, who goes by his first name only, traveled throughout Italy to bring the taste of Italian Neapolitan-style pizzas and breads back to his hometown of Goa.
Baba was born in India with roots in both Agra and Goa but eventually found his time living between India, Los Angeles and Italy. It was in Hollywood where he became known as "The Spice Master " as he cooked for high-profile celebrities, most notably The Rolling Stones, Drew Barrymore, Al Pacino, Madonna, Jeff Goldblum, and Leonardo DiCaprio. He also starred as a regular guest cook on The George and Alana Show, a nationally televised talk show. He eventually opened and later sold his own popular Indian Fusion restaurants that were celebrated in several Los Angeles publications. He has remained friends with many celebrities who leaned on Baba for his expert use of spices and healthy outlook on cooking.
Guided by his passion for food and community, Baba has returned to Goa after 35 years to bring Italian Neapolitan style Pizza to his hometown. "The people of Goa are very open to trying international cuisines and Goa attracts tourists from all over the world," says Baba. Baba is passionate about the gourmet pizza niche. "There is nothing like this in the area, Goa is going to be the food capital of India and the connection of pizza to Indian cuisine is actually closely related." With all his travels throughout Italy, Baba knows the secret to amazing pizza is high-quality fresh ingredients, and he imports both extra virgin olive oil and 18-month-aged Parmigiano Reggiano. Perhaps one of the most important ingredients is the pizzerias infamous sourdough pizza dough. Prior to opening Pizza & Pao, he trained his chefs by bringing in the world-renowned Master artisan baker Beesham Soogrim, who is known as Beesham-The-Baker by his nearly 100k social media followers. Beesham the Baker gave an intensive Master Class in baking and came up with proprietary methods of cooking sourdough with local Indian flour. The result is a menu filled with bountiful sourdough breads topped with fresh local fruit and nuts, pizza, fresh croissants and other Italian desserts made fresh daily.
Pizza & Paos menu features a wide range of offerings which include his signature BBQ Chicken pizza, and many different vegetarian pizzas, along with the bakery menu with breads, desserts and now an extensive breakfast menu with an array of sourdough bagels.
Due to its steadfast popularity, Pizza & Pao is currently expanding into a dine-in location set to open after the holidays
and will continue to expand in 10 more locations within 36 months.
Media Contact:
Carey Ryder
c19andco@gmail.com
918767072668