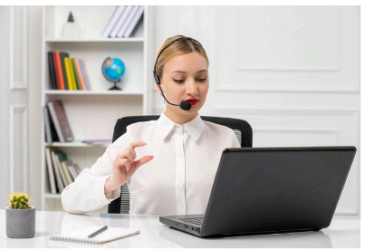 If you are operating your business completely on your own, you should know that you have to trace a ton of data. There is a lot of paperwork when you operate a business, including client receipts, invoices, and e-commerce documents that one might need to maintain a record of. There are lots of industries, such as healthcare, e-commerce, real estate, banking, restaurants, and hospitality, that require data entry jobs. Anyone running a business requiring a lot of data entry understands how time-consuming it can be. Data entry is monotonous, and let us confess, it is not the most exciting part of a business. Whether you're running a real estate business or a hospital, you probably have more important tasks to attend to than manually entering each piece of data yourself. That's where the role of a virtual assistant comes in. For businesses that require a ton of data entry, a virtual assistant can be a lot more helpful than you think, rather than getting sucked up in mundane tasks and spending many hours each day focusing on those tasks that can help you make more profit.
No one can run a blossoming business alone on their own. When you have a data entry virtual assistant, you not only have extra hands to handle operations, but you can even do it affordably. That's because virtual assistants are available at a fraction of the cost of a full-time employee. You only have to pay for the tasks you assign them. Evaluate the costs you will pay an employee for 15 or 20 hours of data entry every week, and have a look at our pricing.
Improve your productivity with a VA
Are you finding it difficult to manage your operations data? Do you have any requirements for making offline or online data entry? If you need help setting apart and managing your data efficiently, VAs can help you! Data entry defines as the conversion of data and information into electronic forms, also known as "data digitalization." It may appear to be just a copy-and-paste job, but it involves a lot more skills, including data processing, transcription of verbal and written communication, and understanding of the software. Therefore, you should hire a data entry assistant to maintain a comprehensive company's information record .
A virtual data entry assistant will meet your needs whether you own a small business or a large corporation. It can be tedious to do tasks like data entry, conversion, processing, and handling. Hence, if you're getting a full-time in-house assistant, it can be difficult, and you must a data entry assistant. The virtual assistants will help you handle your administrative work while you focus on other business aspects. They will perform all the tasks of a full-time assistant without paying any setup costs.
Benefits of Hiring a Data Entry Virtual Assistant
You can outsource data entry assistant services at affordable rates that are lesser than the permanent in-house services. You can get great value delivered to you through a custom-built plan that does not include charges for any additional services you don't need.
You'll pay for the data entry service alone, and therefore any extra resources or infrastructure is not a concern. VA will remotely handle your projects to reduce dependency on in-house infrastructure.
One major benefit of hiring a data entry virtual assistant is no payroll hassles. They will cater your services to large businesses while helping to contact your irrelevant data entry expenditures.
Data entry VA service will satisfy you because your work will be done in no time and you will have enough time to do what you like.
If you want delivery of your data entry assignments on time, you cannot get anything better than outsourcing data entry to a company providing competent virtual assistants. Without skipping the deadline, they will deliver within the promised time. This is why working with a VA service provider is rewarding for your business.
The VA professionals will guide you and walk you through the process to expand requirements if needed. You have flexibility and reliability when you hire a virtual assistant.
Look no further than top-tier data entry virtual assistant providers for a value-added solution to your data entry requirement. They aim to facilitate businesses like yours to expand their productivity by hiring VAs to do the mundane data entry jobs to experts rather than hiring a professional to work full-time. In this era, getting a remote assistant is quite important; if you want to manage your time, and invest it in more important tasks, and spend more time with your family.
About Sevenstar Websolutions
Sevenstar Websolutions is a top-notch internet marketing and virtual assistant service provider offering best-in-class services to all business sizes including small, medium, and large-scale businesses. Since 2011, they have been in the industry as a reliable, modern solution for different business needs, and even more. Their digital marketing executives and virtual assistants working for them are always ready to help clients with administrative tasks and business growth while keeping up with trends and charging nominal rates.
contact :
support@stws.io
B-4, Second Floor, Sector 6, Noida, Uttar Pradesh 201301
9990285398