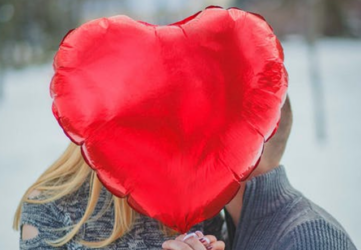 Valentine's Day is just around the corner, and that means that lovers everywhere are thinking about what wonderful creative, and often expensive gifts they plan to get for their partners. Valentine's Day gifts can be quite lavish (Kanye West once gave Kim Kardashian a Panthere De Cartier Cuff worth $73,000!). But not everyone is interested in spending more than they can afford at Valentine's Day. When you factor in outstanding debts from Christmas, sometimes people just aren't interested in overspending a few short months later.
If you just can't resist splurging on your loved one, and you feel you absolutely need to make a big purchase, there are some options to secure immediate funding when you need it. An installment loan from a reliable lender can help you prepare for a big purchase or expense for any purpose. This option will work for you if you know you'll be able to pay the debt down in the near future to avoid any accumulating interest.
But if you're trying to save this year, luckily, there are many thoughtful but inexpensive ways to say "I love you" this Valentines Day. So here are three gift ideas that won't break the bank.
Make a Special Dinner
There is joy in food, and nothing is as romantic as a candlelit dinner for two. But such a meal at a fine dining restaurant can cost you up to a few hundred dollars, especially if you factor in dessert and drinks. But you can cook the exact same meal at home for a fraction of the price. Not only will this allow you to abide by any stay-at-home mandates during the pandemic, but it also means you get to sharpen your skills in the kitchen.
To perfect that risotto con funghi or that penne alfredo, you'll want to take a few cracks at the meal in the weeks leading up to the big night. Then, light some candles, uncork a bottle of malbec and you're all set. With a little practice, you'll be able to offer a beautiful meal that will really come from the heart as you prepared it yourself.
A Low Cost Date
If you're tired of being inside, you can still get out to enjoy a romantic date for two. Many cities have public outdoor skating rinks which don't charge admission. You can lace up, hold hands, and take in the night air.
If you don't feel like skating, you can always take a long walk past some of your town's loveliest landmarks. If you don't have an Eiffel Tower or Central Park to enjoy, you can still take a stroll to a beautiful fountain, statue, or wooded area in your town. You can also consult this list of the most walkable cities in the world. Who knows? Maybe your city is on there!
Give a Sensual Gift like a Massage
A gift doesn't have to be something that you consume. Sometimes offering a service your partner wouldn't usually spring for themselves can make for a perfect gift. Consider a massage — it's a physical, intimate gift that shows you really care. And it will help melt away any stresses. You can purchase any number of how-to books online or check out Youtube videos for guidance. Your partner will be happy you did.
This Valentine's Day, you can give big without spending big. Just give a gift from the heart, and you'll be all set.