Picture this lovely day when the aroma of incense fills the air, and the sound of happy laughter is echoing in the house. It is the festival of Raksha Bandhan, a time when siblings gather to celebrate their unbreakable bond. One can see the excitement as siblings eagerly prepare for this joyous occasion, with sisters searching for that perfect silver rakhi design.
Exploring Types of Rakhis
In the bustling markets, stalls overflow with a variety of shimmering threads. As sisters search through the enchanting array of designs, their eyes sparkle with delight. Some may pick a simple thread with a designer motif or an attractive silver rakhi design. From traditional elegance to contemporary flair, explore attractive rakhis to tie on your brother's wrist.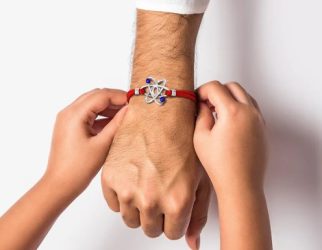 Traditional Rakhis
The traditional rakhis are as beautiful as contemporary silver rakhi designs. They showcase deep respect and appreciation for the customs and heritage of Raksha Bandhan. Each design holds significant meaning and symbolises different aspects of our traditions. Zari Rakhi, for instance, is a stunning masterpiece adorned with golden or silver threads that exude elegance.
On the other hand, the Kundan Rakhi comes with precious or semi-precious stones shimmering with every glimmer of light. Meanwhile, the Rudraksha Rakhi symbolises spirituality and protection. Moreover, it holds a profound significance in Hindu mythology. By embracing these traditional rakhis, we honour the rituals passed down through generations, strengthening the siblings' bond.
     2. Designer Rakhis
Designer rakhis are your go-to threads for those seeking a fusion of tradition and contemporary style. These rakhis are a delightful blend of artistry and innovation, similar to that of silver rakhi designs. While these rakhis infuse a touch of modernity into the sacred thread, they bring a captivating look.
Among them, the quilled rakhi stands out as a great piece of craftsmanship. The thread is adorned with mesmerising patterns and textures meticulously crafted using rolled paper strips. Nature comes to life with the floral rakhi, just like silver rakhi designs bring out the royal touch. These threads have delicate artificial flowers attached to them. Each petal carries the essence of freshness and vibrancy, spreading joy and positivity.
     3. Silver Rakhis
The timeless beauty of silver rakhi designs adds sophistication to Raksha Bandhan. While siblings exchange tokens of affection, the shimmering silver rakhi designs symbolise their eternal bond. There are a plethora of silver rakhi designs which cater to varied tastes and preferences. From intricately woven patterns to sleek and minimalist styles, there is a silver rakhi for every discerning sibling.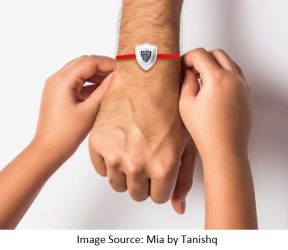 Why Choose Silver Rakhi Design this Season?
For centuries, silver has captivated humanity with its sheen and glow. When fashioned into a rakhi, it becomes a beautiful symbol of the siblings' bond. They possess an enduring elegance that is appealing to both traditionalists and the present generation. With intricate designs and engravings, they become works of art, reflecting their craftsmanship. These silver rakhi designs can be treasured for a lifetime.
Besides being beautiful, silver rakhis are also strong and long-lasting. Unlike delicate materials that may deteriorate over time, they retain their splendour for years as a tangible reminder of the sibling bond. Moreover, silver rakhi designs can be perfect cherished heirlooms. Passing down the stories and memories of Raksha Bandhan through generations.
Conclusion
As Raksha Bandhan approaches, the evolution of rakhi designs offers a variety of options to explore. Nowadays, different designs have come into the market. However, silver rakhi designs are preferred more than ever. They are a true embodiment of emotions that can withstand the test of time. The radiant silver threads are a timeless charm that creates an enchanting aura. Elevating the joy and significance of the festival, explore intricate silver rakhi designs available at Mia by Tanishq website.
Source: https://www.gemsociety.org/gemstone-encyclopedia/